Thailand back on track
In the coming weeks, we will talk a lot about Thailand. It is of course a major long-haul destination but beyond that the country offers a multitude of possibilities for visitors. Today, we are talking about Hua Hin and in particular an excellent golf course…
Hua Hin, a destination away from the crowd
You have to discover Hua Hin to check that there is a quiet seaside resort only 200 km from the capital. We go by train or bus, or even by car with driver and this last means of transport is really cheap and very comfortable. This seaside resort, less invaded than Pattaya, is a refreshing mix of city and sea with a cosmopolitan atmosphere, lively markets, good golf courses, water parks, international cuisine and quality accommodation.
Aristocratic roots
Hua Hin has its aristocratic roots until 1911, when the railway arrived from Bangkok and some members of the royal family built holiday homes.
In the mid-1920s, it was a seaside resort in its own right for the nobility based in Bangkok with a golf course and a hotel. Even the kings Rama VI and VII built summer palaces in Hua Hin.
The latter's palace,  » Phra Ratchawang Klai Kangwon  » remains today a royal residence and was the full-time residence of King Rama IX during his last years.
Before we talk about golf, let's talk about Pala-U
Pala-U National Park in Hua Hin not only has the beach to offer, but it is also an area of uninhabited peaks and valleys. The park is one of the largest in Thailand and is located just next to the Burmese border. It is located 60 km west of Hua Hin. It shelters the waterfalls on 11 levels. There is a community of Karen ethnic tribes that accompanies more than 400 species of birds, wild elephants, bears, tigers and a multitude of rare mammals, flora and fauna. Pala-U means bamboo forest in the Karen language. Several agencies offer a day trip to the national park that you really need to discover.
Hua Hin, a whole region to practice golf
Hua Hin is where people go to play golf on one of its many championship courses. Hua Hin offers more than 10 renowned golf courses. Most of them are part of the championship circuits. Today we are talking to you about the « Black Mountain Golf Club ».
A 18-hole course with well located bunkers
Black Mountain Golf Club in Hua Hin is an 18-hole golf course designed by Phil Ryan and opened in 2007. The golf course is still new.
However, during the construction and design phase, they left many natural features of the course. The course has not only a natural layout with many coves, but many new trees have been planted, especially around the holes. The Black Mountain Golf Club course offers many challenging courses for amateurs and professionals. There are very strategically located bunkers. It is currently the only golf course in Thailand to have  » paspalum grass » by the sea on the fairways.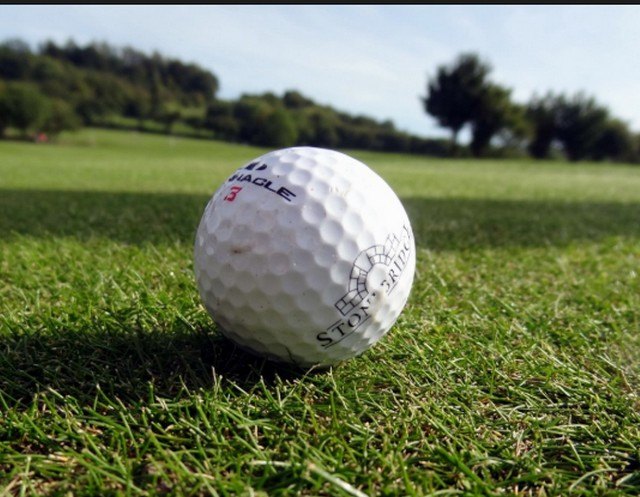 Very frankly, we didn't know this variety of grass and we share our little discovery with you. Paspalum has made important breakthroughs to replace Bermuda shorts and other varieties on golf courses, particularly in the United States.
Paspalum is a high quality grass in low light and water saturation conditions, as well as in high pH soils. It also requires less nitrogen fertilizer to stay healthy.
But one of the most powerful attributes of paspalum is its ability to tolerate high salinity levels that affect other types of turf. You can admire the golf course: https://youtu.be/bGaUXRCpg5U
On-site accommodation ?
The Black Mountain Golf Resort is ideal for weekend, week-long or longer stays, for families, couples, friends and golf groups. The golf course offers several types of villas with private swimming pool.
Staying at the Black Mountain allows you to enjoy many activities outside the golf course. First of all, you will be entitled to a discount on the green fee as well as on the use of the other activities offered by the golf course.
There is a water park, spa, tennis, volleyball, miniature golf, wakeboard park (for surfing and other water sports). It's really not boring! Do not hesitate to see their website : www.blackmountainhuahin.com
Golfers also like to drink wine, not ?
Vineyards are not necessarily associated with Thailand. Yet you will find them in the Hua Hin region. For example, the Monsoon Valley vineyard is located in the Hua Hin Hills wine region, a lush tropical paradise offering breathtaking views. You can enjoy wine tasting and the pastoral beauty of rural Thailand.
The hills of Hua Hin form the backdrop to more than 250 hectares of vineyards. There is also a good restaurant on site that will offer you a very good white wine to accompany a superb seafood platter.
We often write about Thailand but in the coming weeks, we will share with you the complete tour of the country. We believe we know the Kingdom of Siam perfectly and yet we are sure that you will learn more by following us.
Serge Fabre
On the same subject