Joe Biden president : what are the consequences for tourism in the USA ?
« joe Biden has just won the U.S. presidential elections of 2020, and will cause the departure of Donald Trump from the White House next January. But will the newly elected president change the country's tourism policy? Should we expect, or not, new changes? Dailynewsfortravelers takes stock.
Joe Biden succeeds a hotel owner
Donald Trump was the first hotelier to occupy the Washington Oval Office, after his surprising victory in 2016 over Hillary Clinton following Barack Obama .
Owner of the luxury chain Trump Hotels and Resorts, Trump became the 45th president of the United States. He entered the hotel business in 1972, thanks to Hyatt, with whom he was able to buy the Commodore. In 1996, he sold his shares for $142 million.
Today Trump owns hotels and casinos, golf courses, a real estate division, restaurants, skating rinks, modeling agencies, television production companies, men's and home clothing lines, books, bottled water and even perfumes.
Trump Hotels has assets in Washington, D.C., Florida, Hawaii, Illinois, Nevada, New York and Virginia, USA, as well as Toronto and Vancouver, neighbouring Canada, Rio de Janeiro, Brazil, Panama and the European cities of Doonberg, Ireland, and Turnberry and Balmedie, Scotland.
Nevertheless, Donald Trump has also made some business failures in the tourism sector, such as the bankruptcies of the Trump Plaza, Trump Castle and Trump Taj Mahal hotel-casinos. There is also a commercial airline bought in 1990 or a resort project in Mexico which also failed.
A busy programme for the new president
Joe Biden will immediately have to deal with an alarming health situation that is extremely damaging to tourism.
His anti Covid-19 plan, with a larger team under the responsibility of Dr. Fauci, perhaps better listened to and certainly not contradicted, seeks to have vaccines as soon as possible, and above all very important financial support plans, 3 trillion dollars on average against 2 at most with Trump.
Joe Biden intends to reintegrate the United States into the Paris agreement on the fight against climate change, from which his predecessor had chosen to withdraw.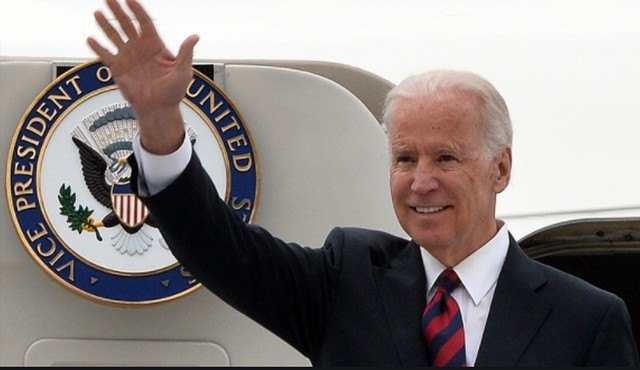 The financial markets, notably the New York Stock Exchange, have clearly appreciated, welcoming with enthusiasm the presidency of the Democrats and a Senate dominated by Republicans.
Its star index, the Dow Jones Industrial Average, rose by 1.95% and the Nasdaq, with its strong technological colouring, rose by 2.59%.
All the American observers, Democrats and even Republicans, agree to say that the Trump parenthesis is over, the climate for economic recovery in all the sectors, especially tourism, is much more favourable and promised to a bright future.
But all that afterwards, of course, will depend on the other victory … on the pandemic.
On the same subject