World Tourism: A flight attendant takes power in Thailand
The whole world enjoyed the images of the coronation of Maha Vajiralongkorn, crowned King of Thailand at a sumptuous ceremony that began on Friday, May 3. And beyond the pomp, we could have noticed the very beautiful wife of the new monarch!!
A traditional induction ceremony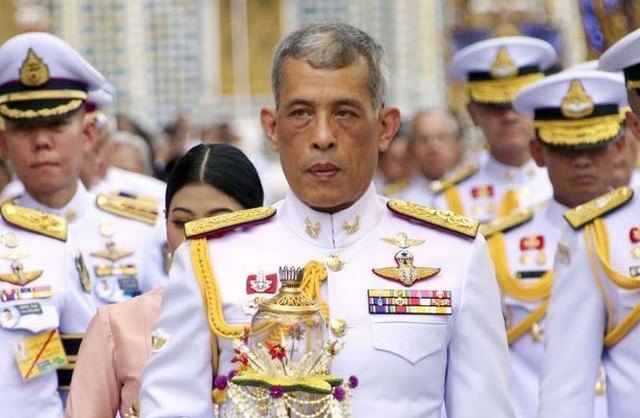 The elaborate rites that took place during the enthronement and coronation ceremony of the new king continued to serve a dynasty more than two centuries old. King Maha Vajiralongkorn followed his father's example on the ceremonial front.
Following the death of King Bhumibol on 13 October 2016, the new king had postponed until December what turned out to be a succession ceremony, apparently to give more time for national mourning.
The King had declared: » I accept this invitation in order to follow the will of His Majesty King Bhumibol and for the benefit of all Thais« , when he finally responded to the formal invitation of the National Legislative Assembly.
69 years to rediscover a coronation in Thailand
Few Thais are old enough to remember the last coronation of a monarch, King Bhumibol Adulyadej, almost 69 years ago to the day (May 5, 1950). The ceremony in honour of his son and successor, King Maha Vajiralongkorn, 66 years old, is only the third in more than a century.
The sumptuous and mysterious coronation rites have many influences, including Hindu, Brahmin and Khmer. These date back at least to the 13th century and the ancient Siamese kingdom of Sukhothai, which was followed in the 14th century by the kingdom of Ayutthaya.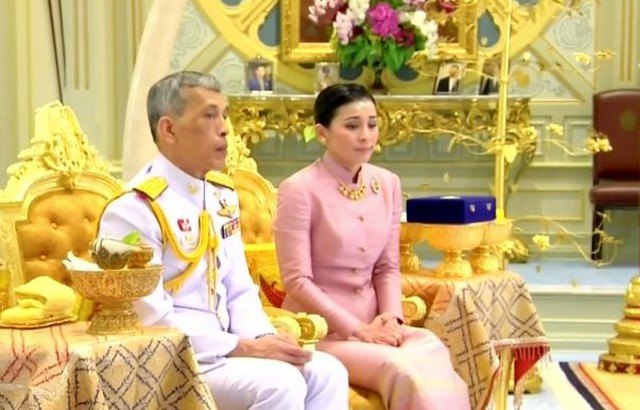 A new queen obviously…
Like his father, King Maha Vajiralongkorn took Queen Suthida Vajiralongkornna Ayudhya shortly before his coronation.
Unlike Queen Sirikit, wife of the late King Bhumibol, the new queen, Suthida Tidjai, is not of royal descent. This is the fourth time the Thai monarch has been married, although this time the wedding drew attention because of his wife's career.
The new queen worked for the national airline
In 2000, she joined Thai Airways as a flight attendant. It was precisely in the airline where she met the king who appointed her in 2013 as a special member of his safety group.
Shortly thereafter, she became an army general and, in 2017, was elected deputy head of the monarch's security service.
She is 40 years old. We now know that they have united through traditional rites. A ceremony that was broadcast by the Thai national channel. The event took place the same week that Vajiralonkorn was crowned and proclaimed King Rama X, after three years in power since his father's death in 2016.
Serge Fabre
On the same subject