Bali beautiful in music at Balzac
For the first time in a long time, in this time of health crisis, a movie theater was sold out. It was last Saturday in Paris on the Champs Elysees at the Balzac cinema. The reason for such a rush? The preview screening of a great film about love and music, against the backdrop of the sublime landscape of Bali, this wonderful island in Indonesia.
Directed by the talented Arnold de Parscau, « Une barque sur l'océan » (a nod to the work of Maurice Ravel) tells the improbable meeting between a French pianist (remarkably performed by Dorcas Coppin) and a young Balinese fisherman (Hari Santika), dreamy and obstinate.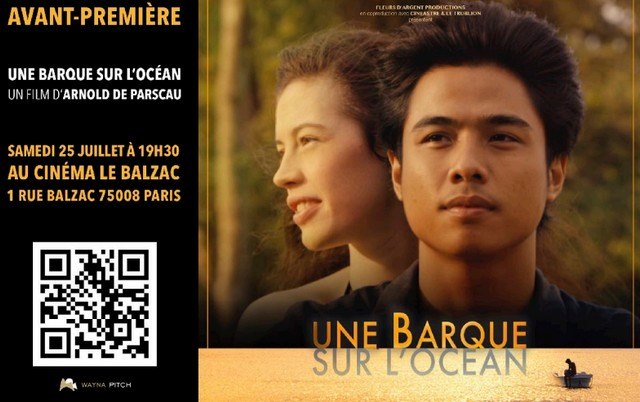 Beyond a very well-crafted plot and the actors' natural and pleasant acting, it is the natural setting of Bali that give relief to the film with, shot from north to south, the wooded volcanic mountains, rice fields, sublime beaches and coral reefs.
One will also appreciate the special Balinese atmosphere: the nightlife, the ancestral cultures (cockfighting, dances, handicrafts, etc.) as well as the singing and bewitching language of the Indonesians.
« Bali should normally reopen next September to welcome French tourists, » says Eka Moncarre, the Director of the Indonesian Tourist Office in France, obviously present at the screening and strong support from director Arnold de Parscau for this film.
On the same subject