Without an heir, the owner of Hotel Negresco in Nice (France) passed away
The Board of Directors and all the employees of Hotel Negresco informed the editors of Dailynewsfortravelers yesterday of the death of Jeanne Augier, President and CEO, who died on January 7, 2019 in her 96th year. « Owner of the Hotel since 1957, Madame Augier has worked for its rebirth and then its influence in France and throughout the world. With her husband Paul Augier, she has made Negresco, an unexpected Palace, a luxurious establishment in her image, world-renowned and the last major independent hotel in France. A passionate collector, she has collected more than 6,000 works of art and furniture retracing 5 centuries of French history, paying a majestic tribute to French talent« .
The succession of the Nice palace (124 rooms) looks complicated, after the death of its owner Jeanne Augier, who was 95 years old.
It had been under guardianship since 2013 to protect it.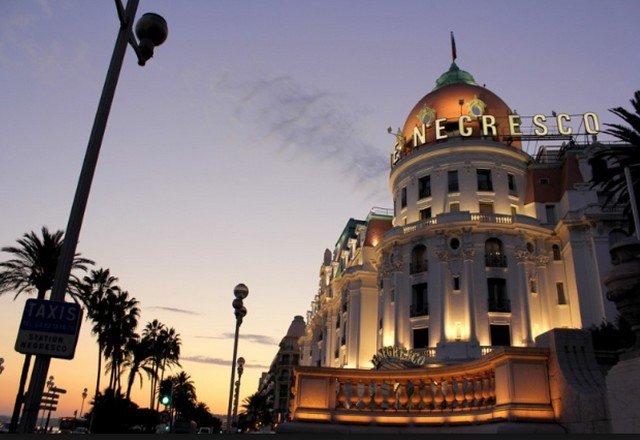 With its policy of acquiring works of art that enhance the establishment, it had contributed to making the Promenade des Angles palace a real museum hotel, atypical for its category. A fabulous hotel-museum of the world to the glory of French creation. Nearly 6,000 works.
There are Empire furniture, plastic-coated armchairs from the 70s, a « Big yellow chick » by Niki de Saint Phalle, a chandelier whose equivalent is in the Kremlin in Moscow or a painting depicting Louis XIV at the foot… With its Belle Epoque facade and pink cupola, Negresco is one of the symbols of the English promenade, in a way the Eiffel Tower in Nice.
The last French family palace, with the label « entreprise du patrimoine vivant » whose value is estimated at between 300 and 400 M€, not to mention the value of works of art, its succession will be difficult. Without descendants, Jeanne Augier had created in 2009 a fund (« Mesnage-Augier-Negresco ») which will in principle manage her estate upon her death.
The benefits must go to the development of the hotel, the protection of animals, the disabled and the « influence of French art ». Will the palace survive the disappearance of its owner, knowing that the fund in question does not a priori have the necessary capacity or expertise?
A mourning period of one month will be respected, symbolized by the lowering of the flags of Hotel Negresco. The Board of Directors and the provisional administration appointed in 2013 continue their mission in continuity, ensuring the management and direction of the Hotel.
Michel Bovas
On the same subject