Why are tourist cruises from Singapore so successful ?
Singapore's geographical location could have been a handicap. The city-state is located in the south of the Malaysian peninsula. The island is located one and a half degrees north of the equator, between the first and second parallels. Cruise lines have taken this into account to develop many tours.
The Spectrum of The Seas from Singapore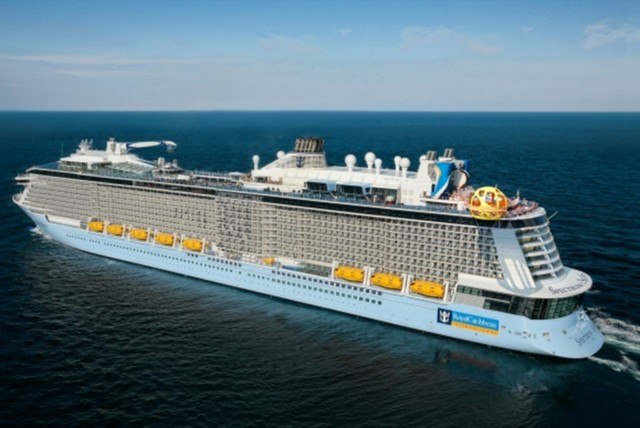 The largest cruise ship in Asia, the « Spectrum of the Seas », starts its first leg from Singapore.
The company offers three cruises of three to nine nights' duration to destinations such as Penang, Kuala Lumpur, Ho Chi Minh City and Hong Kong. It will arrive at its home port in Shanghai next month.
An inauguration already one month ago
The inauguration of the service was celebrated on Tuesday, May 21, with an exchange of plaques between the ship's captain, Charles Teige, the President of the Singapore Tourist Board (STB), Chaly Mah, and the General Manager of Sats-Creuers Cruise Services, Lionel Wong.
From next October to April 2021, 40 departures will be offered, making it the longest deployment by a Quantum Class ship in Southeast Asia.
A very large ship
The 170,000-ton ship is owned by Royal Caribbean International and can carry more than 5,600 passengers. Gavin Smith, International Vice President of Royal Caribbean Cruises, said that the arrival of two of the company's most important and innovative ships reaffirms its confidence in Singapore, which is the region's main cruise gateway.
The « Singapore Cruise Center » is spectacular
The cruise centre on Marina Bay is an emblematic facility in itself. It is large enough to accommodate two mega-ships at the same time.
It is located next to a new district in Singapore.
The nearest attraction is the Marina Bay Sands. It is an integrated complex that includes a huge hotel, shopping centre and casino. There is also a large shopping centre nearby (VivoCity).
The new terminal is located near an ultra-modern metro station. The new cruises will add at least 180,000 visitors to Singapore!
As with Changi airport, the city-state offers the best to attract more and more tourists.
Nevertheless, there will be more than 18 million visitors in 2018! Watch the video on the Singapore Cruise Centre : https://youtu.be/DDeN8Mzc_Kc
Serge Fabre
On the same subject