What Karl Lagarfeld will no longer see in terms of Tourism
Karl Lagerfeld missed the opening of his last hotel. The fashion designer and designer of Chanel and Fendi, died at the age of 85 in a Parisian hospital. If he was known worldwide in fashion, he had just started a new career in the hotel and tourism industry!
Karl Lagarfeld and fashion
He was originally from Hamburg, and had been at the head of Chanel for 35 and a half years, immersed in the fashion world.
Last January, we were already talking about his possible retirement because he missed the Festival de Haute Couture in Paris. An event where the great fashion designers are always present.
Karl Lagerfeld Hotels & Resorts
In 2016, the German designer had signed an agreement with the Dutch company Brandmark Collective to create his own tourism business for which he was considering integrating hotels, restaurants and clubs.
He missed the opening of a hotel in his name in Macao
Unfortunately, the Kaiser passed away without being able to attend the inauguration of what was to be the first hotel in his own collection, Karl Lagerfeld Hotels & Resorts. The six-star Karl Lagerfeld Hotel in Macao has 290 rooms and is part of the Grand Lisboa Palace complex, which was scheduled to open in mid-2017, but there was still work to be done.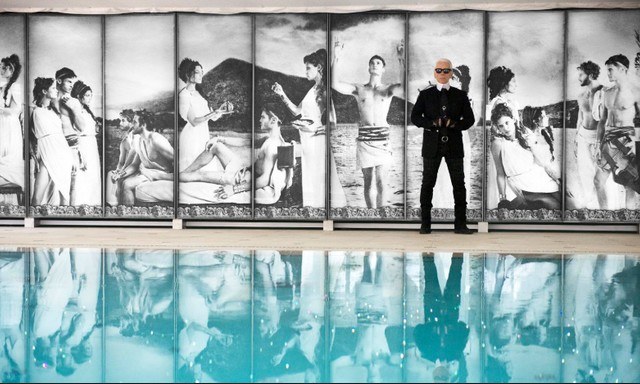 He had participated in the decoration of other large hotels
The famous designer had decided to get involved in the development of his own hotel chain after having been involved in the design of hotels in Monte Carlo (Monaco), Paris (France) and Miami (Florida, United States)…
In 2013, he participated in the remodeling of the Hôtel Métropole in Monte-Carlo, where he created a mural of 18 glass panels next to the pool of the Odissey spa, representing scenes from Greek mythology. He also designed one of the hotel's restaurants, Joël Robuchon.
He was involved in the renovation of the Crillon Hotel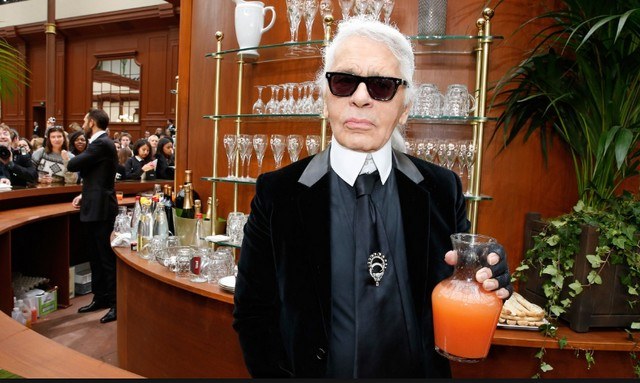 Hotel Crillon reopened its doors in the summer of 2018 after a complete renovation begun in 2015. The couturier had played a major role in this. He had notably taken charge of the design of two suites of the establishment, which he named Les Grands Appartements.
He has worked for Trump Group in Florida and many others!
At the same time, in 2016, he collaborated with « The Trump Group » to design a lobby in the luxury complex  » Acqualina « .
This is a set of luxury residences built by President Trump's group. Lagerfeld has also been chosen to design a boutique hotel in Singapore that is expected to open in May this year. Not to be forgotten is a Berlin palace dating from 1912 that has been transformed into a luxury hotel that respects the tradition of the golden age. Hotel Alma Schlosshotel offers spacious rooms and suites designed by Karl Lagerfeld.
Serge Fabre
On the same subject