Turkish Airlines now operates direct flights to Hanoi and Ho Chi Minh City in Vietnam
With the world's largest international flight network, with 315 international destinations in 126 countries, Turkish Airlines has just launched direct flights to Hanoi and Ho Chi Minh City. Previously, these two cities were served via the Istanbul hub and another connection. Since September 11, 2019, flights have been operated with direct connections via our Istanbul hub « Istanbul (IST) – Ho Chi Minh City (SGN) – Istanbul (IST) » and « Istanbul (IST) – Hanoi (HAN) – Istanbul (IST) ».
Turkish Airlines has chosen to operate direct flights to Ho Chi Minh City and Hanoi, taking into account the expectations of its passengers. The Turkish national airline operates daily flights to Ho Chi Minh City and six days a week (except Sundays) to Hanoi, which will also become daily from April 2020.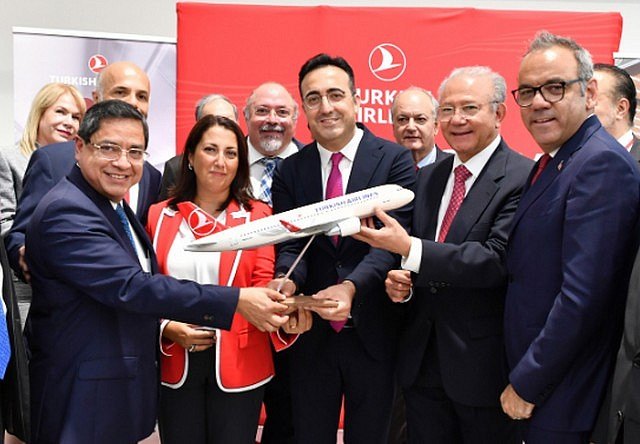 Surrounded by the Saigon River, Ho Chi Minh City was added to Turkish Airlines' flight network in December 2010.
Located in South Vietnam, it is the country's financial capital, with the largest population and the largest number of visitors in the country. Ho Chi Minh also has a popular tourist centre with its immaculate skyscrapers, ornate temples and pagodas.
Turkish Airlines began serving Hanoi, one of the oldest capitals in the world, in June 2016.
The city offers an unparalleled travel experience thanks to its historical architecture, resulting from a succession of foreign influences and its great cultural richness. As a commercial, cultural and educational centre of North Vietnam, Hanoi is also close to Ha Long Bay, a UNESCO World Heritage Site.
On the same subject