Tourism, travel : Bertrand Gosselin, new boss of Thalys
The Thalys Board of Directors announced yesterday, January 7, the appointment as Chief Executive Officer of Bertrand Gosselin, currently Director of the Paris Left Bank region and in particular of the « RER C » within SNCF Mobilités.
Bertrand Gosselin succeeds Agnès Ogier, who joins the SNCF group, a shareholder of Thalys, as General Manager of Group Communication and Image.
By joining Thalys, Bertrand Gosselin is returning to a career that began abroad. First at Rail Europe España, contributing to the creation of a direct distribution subsidiary of SNCF in Madrid (1992-1994). Then at the Direction Grandes Lignes TGV where he managed the pricing of Brussels-Province TGVs (1997- 1999).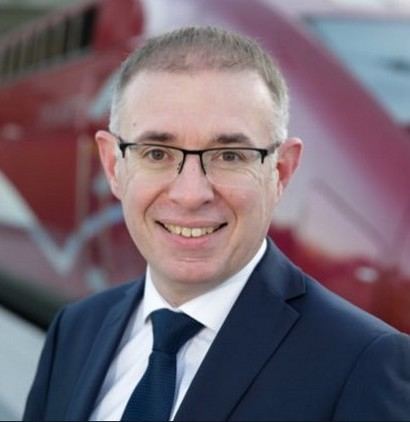 Intermodal specialist, he led the development of synergies within the SNCF group between Transilien, TER, Effia and Keolis, before heading the Public Transport Division Director's office (2001-2005).
Bertrand Gosselin, a marketing and public issues professional, defined the SNCF's Ile-de-France offer « Transilien » as Director of Marketing and Services from 2010 to 2012, during which time he launched the first mobility assistance application throughout the Ile de France region and developed the Twitter accounts for the various lines.
Previously, between 1996 and 1999, he managed the marketing mix of the « Province-province » TGVs linking the different regions of France.
A graduate of ESCP Europe (1991) and a Master 2 in Public Management from the University of Paris-Dauphine, Bertrand Gosselin is 49 years old. He is the father of two children.
The next steps announced by Thalys are in particular the launch of 3 new services in France (Marne-la-Vallée and Roissy-Charles de Gaulle, then Bordeaux), the renewal of the fleet with a new design (RubY), and the further development of IZY, Thalys' low cost service between Brussels and Paris.
On the same subject