Tourism in Venice: why does the city drag its feet to keep cruise ships away?
There was an incident on the central canal of Giudecca (Venice) that did not cause any casualties. All the media were drawn to the impressive images on this large cruise ship. On the other hand, we forget to mention that the Town Hall of the city is dragging its feet to keep the arrival of these liners away.
Impressive images but no victims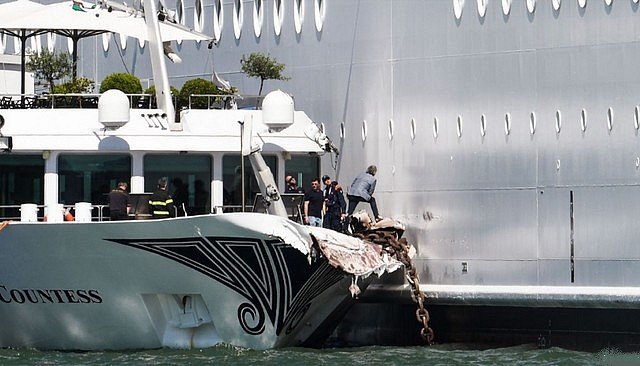 One can observe, the huge cruise ship that seems to have suddenly lost all control in the Italian lagoon city. He inexorably drove along the wharf, pushing a small taxi boat and activating the siren.
According to the authorities, at least four people were slightly injured and brought to the hospital for treatment.
What is the reason for this loss of control?
The cause of the accident would be a « engine failure » on the cruise ship, said Davide Calderan, president of the tug company. One of the engines of the MSC Opera, which can accommodate 3,500 people, remained blocked. The engine accelerated for no reason instead of slowing down.
In Venice, local authorities blame the government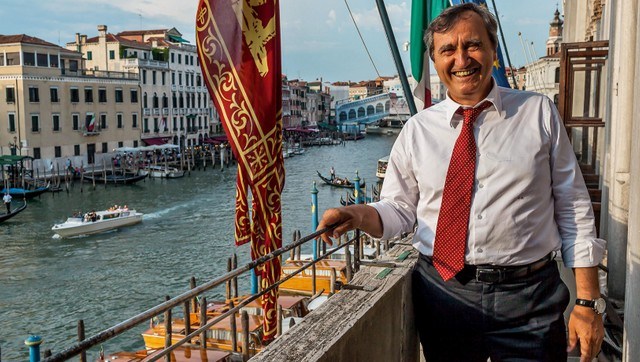 Luigi Brugnaro (photo opposite), the mayor of Venice, said that it was no longer conceivable that cruise ships could pass through the busy Giudecca Canal and called for the immediate opening of a new route.
A plan to divert large cruise ships from the Saint-Marc basin and the Giudecca Canal to the Vittorio Emanuele Canal was developed by local authorities four years ago.
Paola Mar, head of tourism in Venice, said: » the national government did not respond« . Danilo Toninelli, who became Minister of Transport a year ago, said that the government was finally on the verge of finding a solution.
« After so many years of inertia, we are finally close to a definitive solution to protect both the lagoon and tourism in Venice. »
There's a plan… that stayed docked!!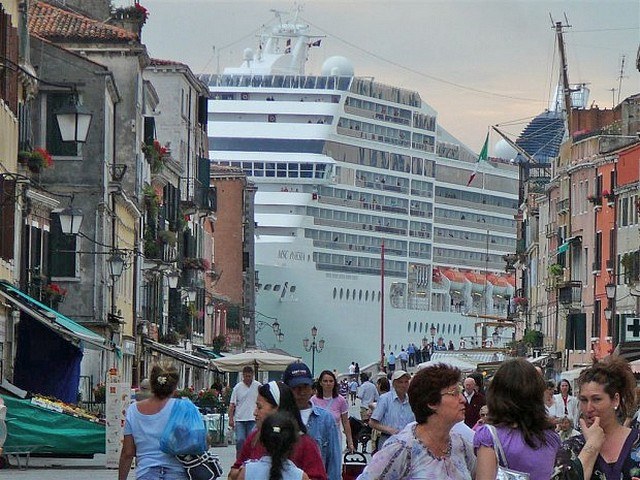 In November 2017, the previous Italian administration announced a plan for ships weighing more than 96,000 tonnes to enter the lagoon through the Malamocco Canal to reach the mainland area of Marghera, where a passenger terminal would be built.
Meanwhile, medium-sized ships would cross Marghera and take the long path along the Vittorio Emanuele Canal before reaching the Marittima terminal, where cruise ships currently dock.
This work involves dredging the canals and building a new port. This should take about four years. Nothing has yet been decided !!!
UNESCO has already warned Venice that giant ships are endangering World Heritage. Environmentalists warn of the risks to the lagoon's unique ecosystem. On the other hand, business owners are trembling at the thought of seeing their businesses in danger. Cruises bring a lot of money to Venice. The cruise industry employs nearly 4,300 people and 200 people in companies in Venice. The ships arriving in Venice would generate more than 400 million euros and represent 3.26% of the municipality's GDP.
Serge Fabre
On the same subject