The cruise in Spain takes off with Emirates
The cruise is a fantastic product for travel agencies. We can never repeat it enough. Customers are generally loyal and seek information. The countries of southern Europe are still lagging behind in the cruise sector and yet shipping lines are redoubling their efforts.
Pullmantur Croisières in Spain joins Emirates
Pullmantur Cruceros announced an agreement with Emirates for 16,000 seats this winter between Madrid, Barcelona and Dubai. Pullmantur will offer its new seven-day winter program from Dubai starting December 8 aboard the Horizon. The Legends of Arabia itinerary begins with a night in Dubai, then sails to Khasab and Muscat in Oman, Fujairah and Abu Dhabi.
A fine cruise line with a good airline
Pullmantur President and CEO Richard J. Vogel said: »We are very pleased to sign this partnership with Emirates, one of the world's most renowned and forward-thinking airlines. This is a long-term agreement that contributes to the success of our cruises. This is fundamental for travel agents, our passengers and, of course, ourselves. »
A fam tour for 100 travel agents
Almost a hundred travel agents from Spain and Portugal participated in the first « fam trip » that Pullmantur Cruceros organized to take them to Dubai and Abu Dhabi.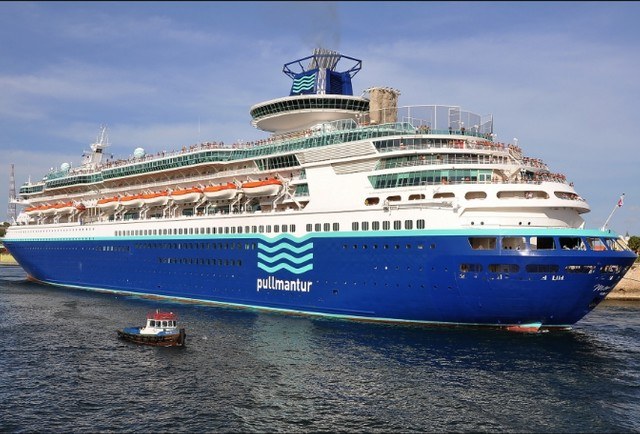 With this initiative, Pullmantur Cruises wanted to anticipate and familiarize the agents with these two most emblematic cities. Thus, in the program, there were stops to see the Burj Khalifa in Dubai and the Burj Al Arab and the Dubai Mall and the spice souk, among others. They also had the opportunity to take a 4×4 desert safari and enjoy a giant barbecue.
On Abu Dhabi, they visited the Great Mosque, the Ferrari World circuit and Yas Marina without forgetting the prestigious Emirates Palace and the Etihad Tower.
A first for a shipping company
This is a step for the Spanish market, since for the first time a shipping company is offering Spanish passengers a 100% tailor-made product in this region of the world.
It is also a unique opportunity for travel agents, major business partners and especially prescribers of the company's products.
Pullmantur Croisières will continue its efforts
The shipping company will continue its training programme through information breakfasts. It is essential that agencies have a good knowledge of the product. Countries like Spain or France can do much better in cruise bookings.
Pullmantur Croisières is part of a large international group
With a fleet of four ships, the company sails across the Mediterranean Sea, the Caribbean, the Arabian Sea and the seas of Northern Europe and the Atlantic Ocean. Pullmantur is the Spanish subsidiary of Royal Caribbean International.
On the same subject