Royal Caribbean announces the complete renovation of the Freedom of the seas
With a budget of $116 million for renovations, the ship will make its debut on Caribbean waters in the fall of 2020. It is a bold and modern Freedom of the Seas that will be touring the islands in the southern Caribbean from March 2020.
The ship will offer its passengers completely new experiences with, for example, The Perfect Storm, the emblematic slide trio of the Royal Caribbean fleet, a completely redesigned swimming pool area, a new version of the famous Giovanni's Italian Kitchen and new places dedicated to children and teenagers. In total, $116 million will be invested in the creation and implementation of new infrastructure and activities on board.
Days full of adventures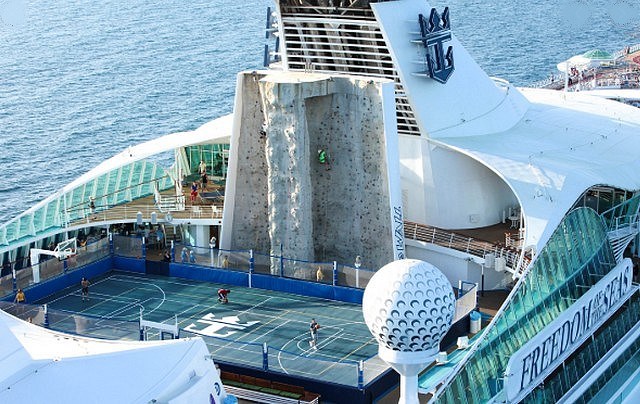 Passengers on the Freedom of the Seas will be able to enjoy new activities at sea with the addition of :
– The Perfect Storm trio of slides: Typhoon, Cyclone and Supercell
– Splashaway Bay, a water park where two giant buckets of water, three slides, fountains, swimming pools and water cannons will delight the youngest passengers as well as a completely redesigned pool area
– A signature Lime & Coconut bar with a wide variety of seats, deckchairs and hammocks.
The Freedom of the Seas joins its sistership, the Independence of the Seas in the modernization of the Royal Caribbean fleet, Royal Amplified, an investment of more than $1 billion over 4 years, which will enable 10 ships in the fleet to offer their passengers even more extraordinary sea holiday experiences.
On the same subject