Raccoon Delays Air Canada Flight
Jacques Prévert had already made him famous in his poem Inventory: « A plane. An Air Canada flight. Saskatoon Airport. A raccoon. « . A surrealist story. Last Thursday, May 3, this small animal member of the Procyonidae family, probably fleeing the hustle and bustle of a world he considered hostile, found nothing better than to take refuge in the air conditioning ducts of an Embraer E190 which was parked on the parking lot of the John G. Diefenbaker airport.
Shortly before takeoff, at nap time, the passengers were already seated in their seats, saw, probably not without some concern, a person busy under the aircraft.
A few minutes later, the Prévert-style inventory resumed:
« A runway agent.
A team of baggage handlers.
Mechanics.
An animal control unit.
Passengers waiting.
And always the same raccoon.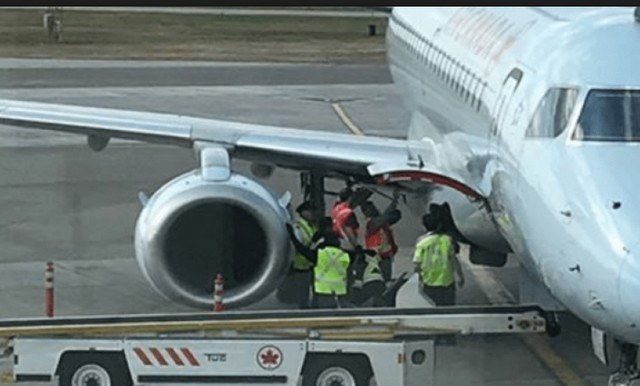 The issue was clear, to capture alive this animal, emblematic symbol of Canada. A protected species that absolutely had to be returned to its natural space.
After several hours of a peaceful and relentless « hunt » during which it was necessary to dismantle several partitions of the apparatus before being able to flush out and dislodge the animal.
But, all's well that ends well. This rescue mission, was perfectly executed animal and moral were saved.
With some collateral damage, however, as the Air Canada flight to Toronto was delayed for almost 7 hours.
The company offered meals on board and distributed discount coupons to delayed passengers to apologize for this unusual incident.
But it took much longer than it took an American security guard to dislodge an overbooking passenger. But the methods are not the same.
On the same subject