Ponant in Lapérouse's footsteps
What a good idea for Ponant to have baptized one of his last Explorers: « the Lapérouse ». This name, more than any other, expresses the sea and discovery. But other ships are coming because the demand is growing…
You didn't know Lapérouse ?
Jean-François de Galaup de La Pérouse was born in Albi on 23 August 1741.

This marquis had found his vocation by becoming a « marine guard » at the age of 15. He became a naval officer in 1756 and was appointed captain in 1785.
This Albigensian will have fought several battles. But he owes his fame to Louis XVI who entrusted him with an expedition around the world. This was intended to complement Cook's discoveries. It will notably go from Chile to Canton, Formosa and Japan… You can read the almost complete history among our eminent colleagues on www.netmarine.net/g/bat/laperous/celebre.htm
Inaugural cruise of « Le Lapérouse »
The Lapérouse, the first of six new constructions in Ponant's Explorers series, is scheduled to begin its inaugural cruise from Reykjavik on June 19. The ship conducted its first sea trials in Norway last month at the Vard shipyard in Ålesund.
Jean-Emmanuel Sauvée, Managing Director of Ponant said: « Outstanding nautical performance, technical excellence and a high level of comfort have all been put in place to make the Ponant Explorers series a real triumph ».

After Iceland, Lapérouse will go to Asia
After a series of cruises in Iceland, Lapérouse will then head towards the Mediterranean, then towards the Indian Ocean, Asia and Oceania.
Construction of the other five buildings in the Explorers de Ponant series is under way. The inauguration ceremony of the 5th and 6th ships, Le Bellot and Le Surville is scheduled for 2020 in Romania. Construction of Le Bougainville and Le Dumont d'Urville is progressing at the Vard shipyard in Tulcea, Romania. These vessels are scheduled for delivery in 2019.
The Champlain also arrives in 2018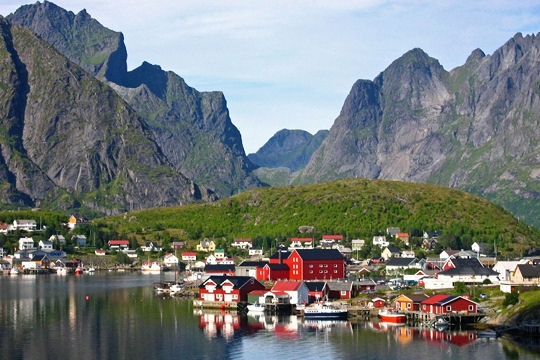 More recently, Le Champlain (still a great navigator) arrived in Norway on April 27 to complete the final phases of its construction. The inaugural cruise will take place on October 25 in Honfleur.
And an ecological icebreaker…
In addition, the Romanian shipyards will deliver the Ponant cruise icebreaker in 2021. It is the first hybrid electric cruise icebreaker running on LNG and dual-energy propulsion.
A growing interest in « expedition cruises »
Consumers want new experiences in the most remote regions of the world. Shipping cruise operators agree that the niche segment is experiencing significant growth today. And the future is just as bright.
Some two dozen shipping vessels are built for established operators and new entrants. In the future, the main challenges that shipping operators are likely to face are how to responsibly manage additional travellers and new vessels.
The aim is to preserve the unique natural resources of the destinations visited. Ponant seems to be actively preparing for this.
On the same subject