Plastic banned for life at Delta Airlines
Delta Air Lines continues to withdraw a wide variety of single-use plastic items from its aircraft and Delta Sky Clubs®. All coffee shakers, packaging, utensils and plastic straws will be eliminated. This decision echoes Delta's initiative launched in April 2018 to remove plastic packaging from Main Cabin cutlery. In total, this represents more than 136 tonnes of plastic waste per year, the weight of two Boeing 757
Delta has formed a Youth Advisory Council to help guide its efforts to minimize the use of single-use plastic items and support other sustainable development initiatives. Its founding members, Carter and Olivia Ries of One More Generation and Shelby O'Neil, founder of Jr. Ocean Guardians, have played a leading role in Delta Air Lines' sustainable development efforts in recent years.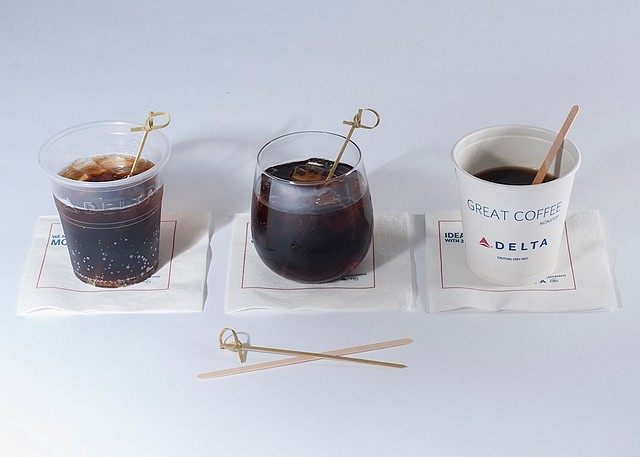 Delta Sky Club customers will notice that coffee shakers and plastic straws have been replaced by bamboo shakers for cold drinks and birch wood shakers for hot drinks.
Compostable straws will be available on request. By mid-2019, the same initiatives will be taken on board Delta Air Lines aircraft. In total, more than 183 million plastic straws and mixers will be removed from Delta aircraft and lounges.
Delta Sky Clubs go even further by replacing all their disposable dishes with compostable alternatives, an initiative that began in Seattle in 2016.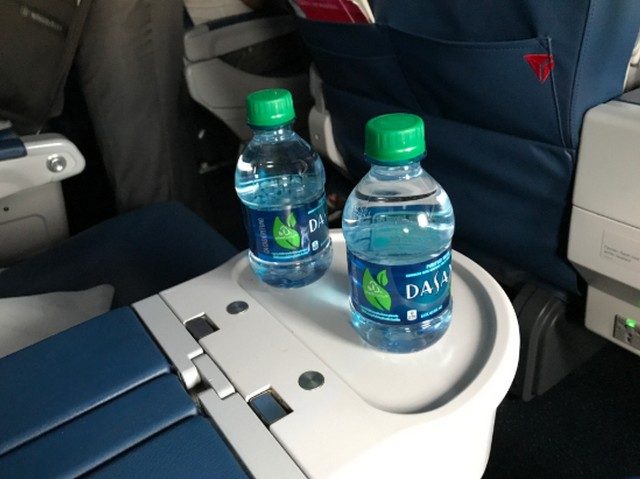 Delta's decision to reduce single-use plastic items is part of its overall sustainable development strategy.
In particular, it is the first American airline to offer carbon offsets to its customers and to voluntarily cap its own carbon emissions at 2012 levels by purchasing carbon offsets.
Nearly $9 million has been purchased since the program began.
Delta was the first American airline to recycle its aluminum cans, plastic bottles and cups, newspapers and magazines.
The company has recycled more than 1,500 tonnes of aluminum in 10 years, the equivalent of 22 Boeing 747s.
In 2018, Delta focused on recycling its uniforms as part of the launch of its new uniform and partnered with Duke University Athletics and the Seattle Seahawks to offset carbon emissions from their trips by supporting local causes…
For all these reasons, Delta was awarded the Vision For America Award by Keep America Beautiful in 2017 and has been nominated for the Dow Jones Sustainability North America Index for the eighth consecutive year and the FTSE4Good Index for the fourth consecutive year.
On the same subject