MSC to help the Bahamas
In view of the extent of the damage suffered by the Bahamas during Hurricane Dorian, the Italian maritime group MSC, which has long established very strong economic and friendly ties with the Bahamas, reacted immediately.
In the United States, most cruise lines quickly pledged significant financial support, often in the order of $1 million, to finance reconstruction. MSC has gone even further in its support. Because MSC, which is a giant maritime group, has many facets.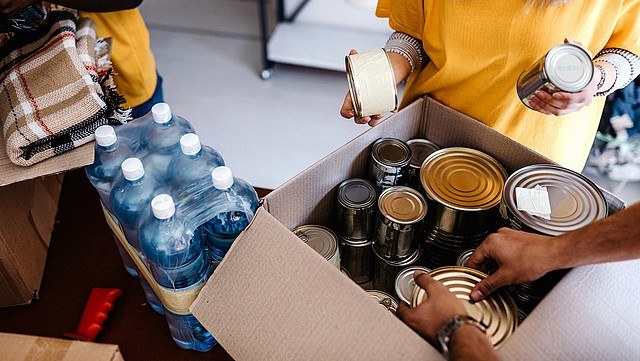 On the one hand MSC Cruises which manages its superb cruise ships, and on the other MSC Cargo which has the 2nd largest fleet of container carriers in the world. MSC Cargo is the largest ocean freight company in the Port of Miami, the closest U.S. commercial port to the Bahamas.
Very quickly, MSC Group management reacted to the events. Gianluigi Aponte said in a statement:
« The impact of Hurricane Dorian on the Bahamas and its people, as well as the damage it has left in its wake, is cause for deep sadness. As a family company with a maritime heritage that goes back more than 300 years, we are committed to providing short and long-term support and assistance to the Bahamas. We will now help them to rebuild themselves by all the means at our disposal, and through all our activities. »
A delegation from the management of the MSC USA subsidiary accompanied by representatives of the MSC Philanthropic Foundation went to the Bahamas to meet with the authorities and particularly the Prime Minister, the Honourable Dr Hubert Alexander Minnis, to assess immediate, short and long-term vital needs.
MSC will provide « humanitarian » container carriers to transport free of charge and as quickly as possible food and essential items, as well as prefabricated accommodation modules to enable the tens of thousands of people who have lost their homes to find a temporary roof.
MSC should also contribute financially to the acquisition of these elements.
And then, once this first urgent operation is completed, MSC will allow the delivery of materials for the reconstruction of houses and infrastructure on the islands seriously affected by Dorian.
Fortunately, only part of the Bahamas suffered extensive damage. Many islands have been spared and tourist activity, vital for the population, has already started again.
Frédéric de Poligny
On the same subject