More trouble for Boeing with its engines
In the middle of the 737MAX crisis, which has been immobilized for several months, it is now the turn of the major twin-engine project to cause harm to the American aircraft manufacturer.
The black series continues for Boeing. As feared, the group announced on Wednesday that it had delayed the entry into service of the very long-range version of the future 777X (including the 777-8, 350 passengers and the 777-9, 425 passengers), which is expected to become the world's largest twin-engine aircraft.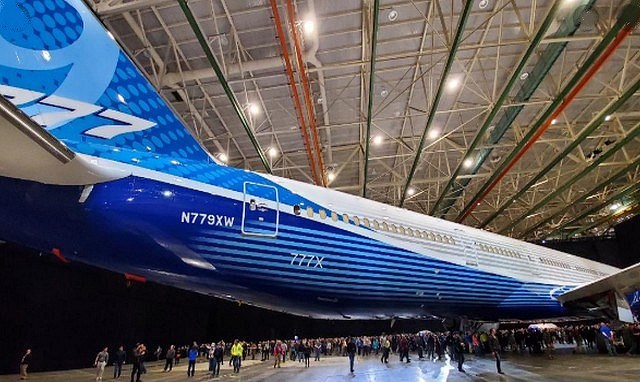 Indeed, the American aircraft manufacturer encountered difficulties with General Electric's new GE9X engine, which prompted it to delay the takeoff of its giant. Launched six years ago, the Triple 7X has 358 orders on the meter, 150 of which are for one and the same company: Emirates.
The first flight of 777-9 was initially scheduled for March 2019. This is the third time it has been postponed, but this time for a longer period, to next year. This delay jeopardizes the group's ability to deliver on time an aircraft that meets Qantas' Australian airline's ambition to provide 21-hour non-stop flights between London and Sydney.
On the same subject