Lufthansa launches its Gold Mastercard
The mass retail sector has been at the forefront in this field with the creation of bank credit cards for its loyal customers. Air France has, for several years, launched a card with American Express. But it concerns in particular the high incomes and it is charged in the second year of subscription. Today, Lufthansa launches its free credit card…
Increase Customer loyalty
This is the leitmotiv of large companies: how to improve customer loyalty. The German group already offers its loyalty card
Miles & More. It is the largest frequent flyer and loyalty program in Europe. The program expands its offer for program members in France. It's a new way to earn miles with the MasterCard payment card, in addition to simple flights with Miles & More partner airlines (including Lufthansa, Swiss and Austrian Airlines).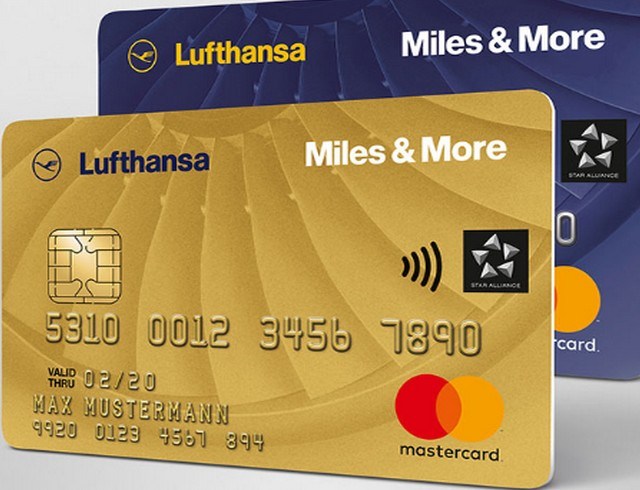 A free Gold MasterCard payment card …
The German group's loyalty programme has teamed up with Advanzia Bank, a direct online bank.
« Miles & More members will be able to make card payments worldwide, earn bonus miles while making purchases and benefit from the full insurance package included with the card, » explains Roland Ludwig, CEO of Advanzia Bank. This new Advanzia Bank card is part of a European strategy to develop co-branded Mastercard cards. Advanzia already has more than 150 partners in Europe, including 10 in France.
Already 1.4 million loyal customers with the co-branded card
The launch of the Gold Mastercard Miles & More in France allows Miles & More to extend its global visibility to a total of 24 countries.
Worldwide, more than 1.4 million members earn reward miles with co-branded Miles & More credit cards. Members can earn one mile for every two euros spent and benefit from many additional advantages.
The request is made via the Miles & More website.
Serge Fabre
On the same subject