LONDON – INDIA: Queen's Gallery reflects the splendours of India
It has been a little over seventy years since the Empire of India disappeared, but there are still some something. The memory first. The remains of its ancient splendour then. Until October 14, Queen's Gallery can thus present « Splendours of the Subcontinent ».
This time dedicated to an art outside Europe, the exhibition contrasts with those regularly organised by the Queen's Gallery from the colossal British royal collections. These were erected as a foundation by Elizabeth II so that nothing would come out of it in the future, as it had been the case.
A page of colonial history
While the exhibition shows works of art, it also tells a page of controversial history. In 1600, the queen Elizabeth (Elizabeth I, this time) granted privileges to the East India Company. The time is right for first colonial adventures. Two years later, the Netherlands launched its fleet towards Indonesia. These are private entities, but they will always be more likely to behave as of states in the state. In 1619, the East India Company established itself in Surat. It therefore weaves its web spider, helped by the fall of the Mogul Empire in 1707. The country includes hundreds of principalities that the British manipulate like pawns. French competition in India disappeared in 1763, after Louis XV's defeat in the Seven Years' War. In the 19th century, the British controlled two thirds of the market of the subcontinent. Bloody revolt in 1857-58. The Company was then dissolved. The Crown resumes everything. Victoria was crowned Empress of India in 1876.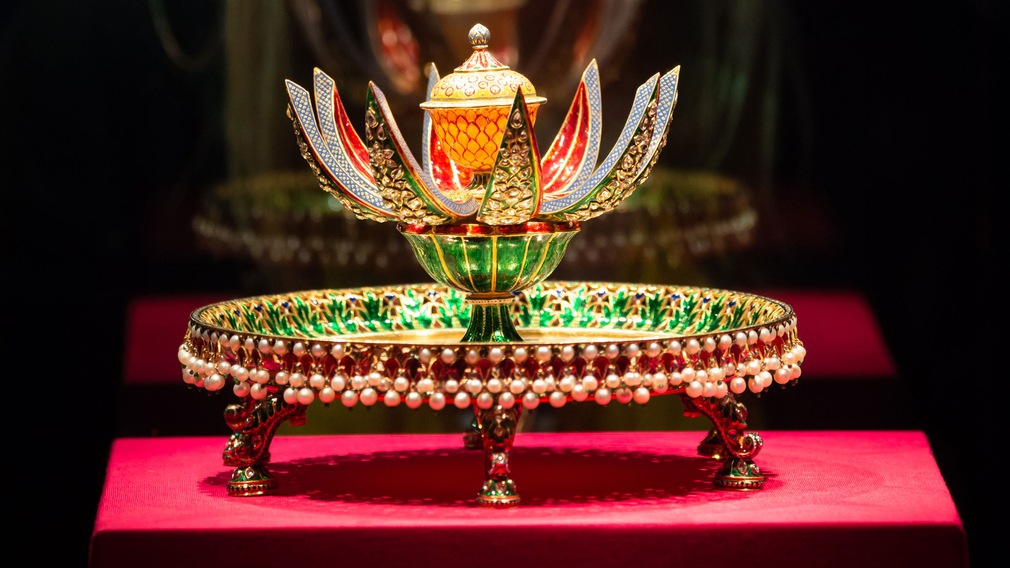 We know what happens next through the cinema. Stephen Frears, who had already toured « The Queen » in 2006, gave « Royal Confident » in 2017. Victoria, who will never make the trip, will play the game. She'll get into Hindi and will surround itself with Indian staff. It is his son, the future Edward VII, who will leave for four months to make a Maharajah tour in 1875. It is well known that small gifts maintain friendship. Edouard will receive the masterpieces of a then modern Indian craft industry. Everything is made of gold, or almost. The money is made if rare in shop windows that it is him that the visitor ends up noticing. The goldsmiths worked hard to give the most chiseled, openworked and repelled as possible. The audience is stunned by so many virtuosity, even if it no longer corresponds to modern taste. It should be noted that Edouard will make a perfect ambassador for this goldsmith's trade. It will be exhibited in London, then throughout Europe. The historians think that with all the steps, this gold tableware must have attracted 2.5 million people. A excellent « ad » for India!
Diplomatic gifts
The following rooms therefore present miniatures in a mess, but also books, calligraphy and quantity of objects. Some are gifts received by George V and his wife, Queen Mary. The couple will do indeed two trips. One in 1905-1906. The second one in 1911-1912. It will already be a matter of tightening the bolts.
The first attempts at independence appeared very early on, even if the independence of India and Pakistan would not come until 1947. The gifts are certainly a little less lavish, but they are more than worthy. It is not possible to receive every day a perfume fountain studded with stones that have taken five years of work, like Edward VII. There are some old pieces there. Quite beautiful. But not much, after all. Most of the Royal Collection, except for miniatures, dates from the late 19th and early 20th centuries. We are after all here in the world of diplomatic gifts
On the same subject