Illinois celebrates 200 years
This year, Illinois has every reason to celebrate: the Lake Michigan state is celebrating its bicentennial and is making its bicentennial a reality. a tribute to four former presidents who felt at home in Lincoln's country, including Lincoln himself to whom he paid a tribute.

Illinois owes its state currency.
Although the official celebrations do not take place until December 3, many events and festivities leading up to the to this great anniversary will take place, and you should plan them in your trip to Illinois. We propose today two suggestions to those of you who are interested in history and politics.
Visitors from Illinois who want to follow in Abraham Lincoln's footsteps have many choices before them. The library Abraham Lincoln Museum in Springfield offers an entertaining way to learn more about the famous President. This set highlights an unforgettable exhibition on the life of the 16th president. Upon entering the house where he was born, visitors can discover his time in Springfield, see him engaged in political debates and follow him during his presidency until his assassination.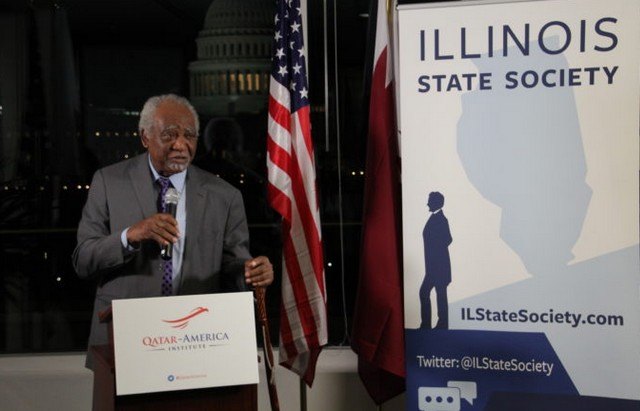 As part of the Bicentennial of the State of the Plains, the exhibition « From Illinois to the White House: Lincoln, Grant, Reagan, Obama » pays tribute to these four presidents and First Ladies of the United States. She tells how they shaped their country and tells the story of the trials they faced on such a journey. The exhibits include historical documents and unique pieces such as the Dixon high school yearbook where Ronald Reagan studied, the table around which Ulysses Grant and General Robert Lee discussed strategies during the Civil War, an original copy of Barack Obama's speech marking the 50th anniversary of the Selma Marches in Montgomery during the American civil rights movement, and Lincoln's own presidential pocket book.
All artifacts are on loan from private collections and institutes, particularly the U.S. Grant State Historic Site (historic site of the Ulysses S. Grant State Residence), the Ronald Reagan Presidential Library, the Barack Obama Presidential Library, the National Gallery of Portraits, and the Chicago History Museum.
The exhibition at the Presidential Library – Abraham Lincoln Museum lasts until the end of 2018 and deserves really a visit. Alan Lowe, Director of the Museum, observes: « Illinois has shaped these four leaders in a way and vice versa: without them, Illinois and the whole country would not be the same. »
On the same subject