How ADP is involved in the construction of the new Beijing airport
The largest airport in China is officially open. President Xi Jinping led the opening ceremonies of the gigantic Beijing Daxing International Airport (PKX). By 2040, it will overtake Atlanta Airport (currently the largest in the world). It should be noted that ADP participated in the realization of the airport concept in collaboration with the architect Zaha Hadid, who has now disappeared!!
Relief for Beijing Capital Airport
The opening of Daxing, less than five years after construction began, should ease the pressure on Beijing Capital International Airport (PEK). The latter had been opened in March 1958.
The airport then consisted of a small terminal, which still exists, apparently intended for VIPs and charter flights, as well as a single runway of 2,500 metres. Today, this airport (the 2nd largest in the world) has 3 terminals and 4 take-off/landing runways. Beijing Capital Airport now handles 100 million passengers and is now at full capacity.
A huge airport terminal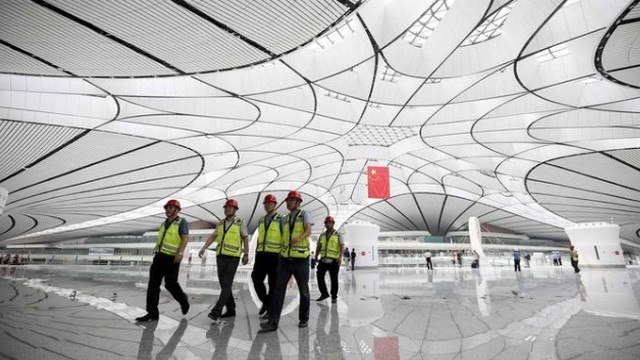 The main building is presented as the largest terminal in the world with an area of 700 000 m2. This area is equivalent to 97 football fields. It has four runways for commercial flights and can accommodate 300 take-offs and landings per hour, according to airport officials.
As soon as it opens, this terminal has a capacity of 45 million passengers, which can be extended to 72 million. To date, it has 79 boarding gates for 145 aircraft.
By 2040, four additional tracks and surely another terminal will be added to the system to
to accommodate 100 million passengers per year.
Architecture is the work of Zaha Hadid Architects and ADP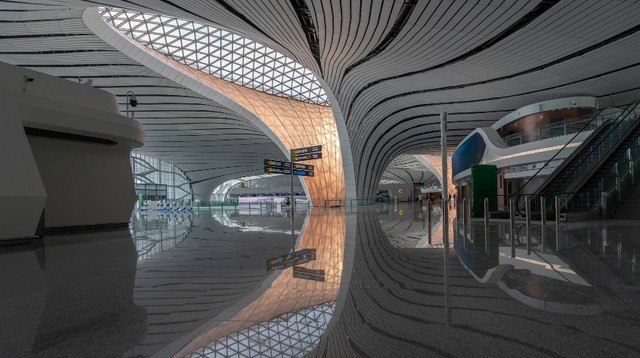 Zaha Hadid Architects and ADPI developed the terminal in accordance with the principles of traditional Chinese architecture, which aim to connect separate spaces to a central courtyard. The provision also aims to make travel more efficient for passengers. In fact, it was ADP Engineering, a subsidiary of the ADP Group, that won this architectural design contract alone in 2014, before finalizing the concept with Zaha Haddid. The construction was managed by Chinese companies.
The press release states that it takes less than 8 minutes to get to a boarding gate. According to ADP Engineering, the terminal is based on a bold choice: the superposition of international and domestic levels vertically concentrating the central functions in the heart of the building that supplies 5 jetties.
The shape is like a giant starfish. You can discover the clip: https://youtu.be/7zosfa2GQ1A
Transport between the capital and Daxing is numerous and inexpensive
On landing at Daxing Airport, you will find 4 options for your transportation to central Beijing (about 25 km). There is of course a taxi but also several public transport options: bus lines, rapid metro and interurban trains.
The local bus journey takes about 90 minutes and will cost you 40 RMB (5 €), while the interurban railway will take you to Beijing West Station in about 20 to 35 minutes with a 30 RMB (3.8 €) ticket.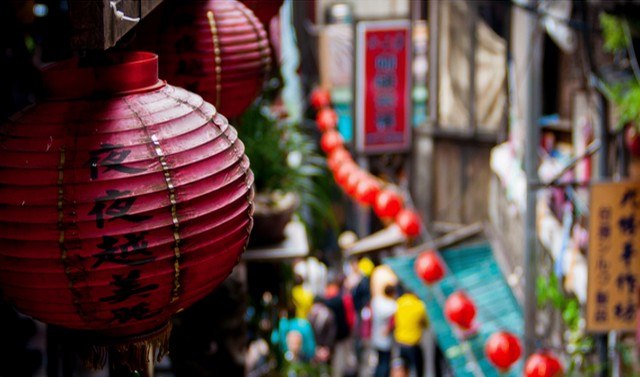 Finally, if you use the new airport metro line, you will disembark at Caoqiao station in only 19 minutes and you will have to pay 35 RMB (4.4 €) for a single trip.
A 72-hour stop over possible ?
The 72-hour visa-free transit policy in China allows air passengers (especially from Schengen countries) to transit and stay up to 72 hours (3 days).
Unfortunately, a visa is required beyond this period. It remains complicated to obtain!
Serge Fabre
On the same subject