Hilton launches « Big Five » for sustainable travel and tourism across Africa
Hilton announced an initial investment of USD 1 million to promote sustainable travel and tourism in Africa. To do so, the company will focus on five key areas – the Hilton Big Five:
Youth opportunity: investment in training and apprenticeship programmes to enhance the skills of its talents and address youth-related challenges, including unemployment
Water management: expansion of existing partnerships and the creation of new alliances to help Hilton achieve its target of a 50% reduction in water consumption, and the launch of 20 relevant water projects in at-risk communities by 2030
Combating trafficking in persons: provision of training and audit services to reduce trafficking in persons, alongside local NGOs, to address the social challenges of communities
Local sourcing: building partnerships to build the capacity of local entrepreneurs to provide authentic, high quality goods and services and to integrate them into the Hilton supply chain
Wildlife protection: promotion of responsible tourism, in accordance with the Buenos Aires WTTC Declaration on Travel, Tourism and Illegal Trade in Wild Animals
This announcement follows the recent launch of Hilton's « Travel with Purpose 2030 » objectives, which are to double the company's social investments and reduce its global environmental footprint by half.
With respect to the Africa Hotel Investment Forum in Nairobi, Hilton President and CEO Chris Nassetta said, « Hilton is committed to creating a positive social and environmental impact in every community where we operate. Africa is an incredibly diverse continent, presenting as many challenges as opportunities. As we continue to expand in the region, we are working to promote travel and sustainable tourism. Today, we are pleased to intensify our efforts through a $1 million commitment, which will allow us to invest and advance initiatives that promote the skills of youth, reduce the risk of human trafficking, engage with local entrepreneurs throughout our supply chain, improve water efficiency and promote responsible wildlife tourism. »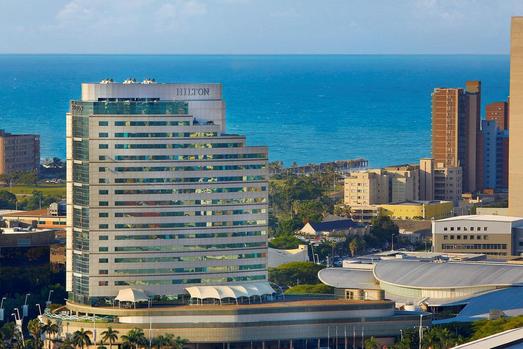 « Hilton's President and CEO's visit to Africa is timely and sends a clear message to environmentally conscious investors across the continent. It will raise the bar even higher for future hotel projects in Africa. Hilton's growing interest in the promising and emerging African market is a real asset for youth job creation, and will contribute significantly to sustainable economic growth and shared prosperity, » said Leila Ndiaye, President and CEO of the Initiative for Global Development. »
Hilton's Big Five will consolidate existing initiatives and partnerships to increase the company's impact and inspire positive social and environmental change throughout the value chain.
Hilton's 41 operational hotels in Africa have carried out 460 volunteer projects since 2012 to support their communities and manage their environmental impact. Here are some examples:
Passport to Success non-technical training developed with our global partner, the International Youth Foundation, to build skills, including problem solving, teamwork and coaching. To date, this training has reached nearly 800 young people across Africa
Partnership with the International Fund for Agricultural Development (IFAD) in Seychelles: Hilton buys from local producers specializing in sustainable agriculture and hotels have also created local gardens to supply them with fresh produce; these hotels buy more than 80% of their vegetables locally
Soap4Hope in partnership with Diversey, to provide recycling services to communities in need. Hilton was the first to launch Soap4Hope in eight countries: Kenya, Namibia, Seychelles, Cameroon, Equatorial Guinea, Mauritius, Ethiopia and Nigeria. Since 2014, more than 39 tonnes of soap have been recycled by 14 participating Hilton establishments, creating more than 7,000 bars of soap per month
Determined to sustain its growth and in Africa, Hilton has had a continuous presence on the continent since 1959. With 53 establishments in its development portfolio, Hilton plans to double its presence on the continent over the next five years. This includes entries into new markets such as Botswana, Ghana, Swaziland, Malawi, Rwanda, Uganda and Uganda.
About Travel with Purpose:
Travel with Purpose is Hilton's corporate responsibility strategy (cr.Hilton.com) to redefine and promote sustainable travel worldwide. By 2030, we plan to double our social impact and reduce our ecological footprint by half. We monitor, analyze and report our environmental and social impact in each of Hilton's 5,300 hotels through LightStay, our award-winning performance measurement system. Travel with Purpose uses Hilton's global reach to catalyse local economic growth; promote human rights; invest in local individuals and communities; and preserve our planet by reducing our impact on natural resources. Our strategy is aligned with the United Nations' sustainable development objectives. Visit cr.Hilton.com for more information.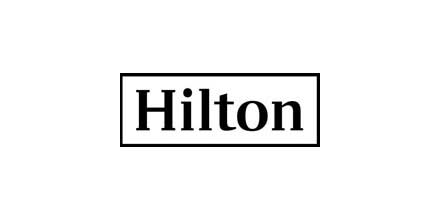 About Hilton:
Hilton (NYSE: HLT), (newsroom.Hilton.com) one of the largest hotel groups in the world, has a portfolio of 14 brands of excellence representing more than 5,400 establishments offering nearly 880,000 rooms in 106 countries and territories. Hilton is committed to fulfilling its mission of being the most welcoming company in the world by providing exceptional experiences – in every hotel, for every guest and every stay. The company's portfolio includes Hilton Hotels & Resorts, Waldorf Astoria Hotels & Resorts, Conrad Hotels & Resorts, Canopy by Hilton, Curio Collection by Hilton, DoubleTree by Hilton, Tapestry Collection by Hilton, Embassy Suites by Hilton, Hilton Garden Inn, Hampton by Hilton, Tru by Hilton, Homewood Suites by Hilton, Home2 Suites by Hilton and Hilton Grand Vacations. The company also manages an award-winning loyalty program, Hilton Honors. Members of this program who book directly through Hilton's preferred channels have access to immediate benefits, including a flexible payment slider that allows them to choose exactly how many Points they want to combine with cash, an exclusive discount for members not found anywhere else, and a free standard Wi-Fi connection.
Visit newsroom.Hilton.com for more information and find Hilton on Facebook (facebook.com/hiltonnewsroom),
Twitter (twitter.com/hiltonnewsroom),
LinkedIn (linkedin.com/company/hilton),
Instagram (instagram.com/hiltonnewsroom) and YouTube (youtube.com/hiltonnewsroom)
On the same subject