Delta and Korean Air : a joint venture to the summits
The airlines Delta Air Lines and Korean Air have just announced their new joint venture which will allow passengers to enjoy many advantages around the world on one of the most important networks of the trans-Pacific market. The joint venture has been approved by the U.S. and Korean regulatory authorities as well as the U.S. Department of Transportation and the Ministry of the Territory, Infrastructure, Transportation and Tourism of Korea.
« This trans-Pacific partnership is an exceptional opportunity for Delta and Korean Air passengers, » said Ed Bastia, CEO of Delta Air Lines. The development of this partnership announces a large number of new destinations and new travel options across Asia and North America, with seamless connectivity, unparalleled reliability and one of the best customer services in the world.
 » We are pleased to announce the launch of this partnership with Delta. This collaboration will bring more comfort to passengers travelling between Asia and America » according to Mr. Yang Ho Cho Chairman and CEO of Korean Air. With our recent move to Terminal 2 of Incheon Airport alongside Delta, we will be able to deliver impeccable service to our passengers. Korean Air is going to implement many resources to make this collaboration a success. »
The extensive network formed by this partnership provides Delta and Korean Air passengers with access to over 290 destinations in the Americas and over 80 in Asia.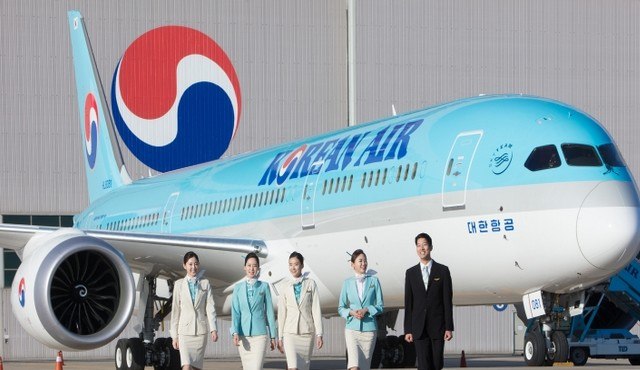 The airlines plan to work hand in hand so that their passengers get the maximum benefit from this collaboration through joint growth in the trans-Pacific market, optimized schedules, an integrated IT system, a common service for sales and marketing activities, and shared premises.
Earlier this year, Delta and Korean Air both moved to the new Incheon International Airport (ICN) Terminal 2 in Seoul, significantly reducing transfer times for travellers. ICN is one of the largest airports in the world and yet connecting times are minimal.
ICN has led the world's top airports for more than a decade according to Airports Council International. It is also considered by Skytrax as the cleanest airport in the world and the most pleasant for connections.
Delta expects Seoul Incheon to continue to grow as a major gateway in Asia for Delta and Korean Air. Delta is the only US carrier to offer non-stop flights to three US cities, including Seattle, Detroit and Atlanta from ICN, while Korean Air is the largest trans-Pacific carrier.
On the same subject