Cruises : The winning Show
What is the secret of the cruise market? While their associates in 'on land' tourism are suffering from all the recent troubles, mediocre economy, powerless security… everything is ok when it comes to cruise passengers.
Of course, the grumpier people will be able to sneer because in 2015, the annual growth is not two-figured; it leveled at 3,9 % instead of the 14 % of 2014.
This being said in France ,for example, it represents 615 000 passengers as opposed to the 593 000 from the previous year, that is 23 000 additional clients… not to bad for a catchment area which size is reducing.
With 9 % of market shares, France is even 4th in the European market, which has been seeing yearly inscreases and which has also witnessed, like France, a slowing down of this increase with a mere 3,1 % more than in 2014 or 200 000 passengers more.
What more the market penetration rate for cruise passengers remains minimal with 0,9 %, when it is booming in Norway with 4 %, in Great Britain with 2,7 % or in Germany with 2,2 %.
What a leaway ahead of them
So how does it do so well? Really though when you think about it, clients are the same everywhere; they are usually from the same countries, suffer the same trials and tribulations and fear the same dangers everyone?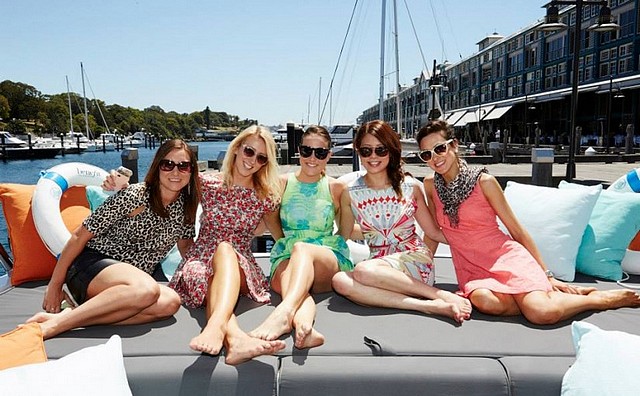 It is known that cruises are a holiday product « like others »; there are several destinations for the price of one, there is dayly travel which doesn't require repacking, the average passenger age has tremendously gone down …
This is known to all ; crusises have been feeding marketing and the advertisement media to positive outcome, the rest came from travel agents' training.
First of all, I think that cruiseship companies give reason to those thinking that investment is growth.
How much have they been investing for the past 20 or 30 years and what did the cruiseship market represent back then? It was almost insignificant, except in the USA, in Great Britain or in Italy and, just like air travel 10 or 20 years ago, considered a luxury thanks to boats on a more human scale.
How much will they continue to invest? Ask the Saint Nazaire Construction sites; ask LVMH as well which intends to add 4 upscale ships to their Ponant fleet.
Secondly, Aquile Lauro's lesson in 1985 was not only understood but also well exploited from all points of view.
Today clients feel safe on a cruise ship as they see, or have seen during a previous cruise, the anti-terrorism safety measures in place and they feel at ease.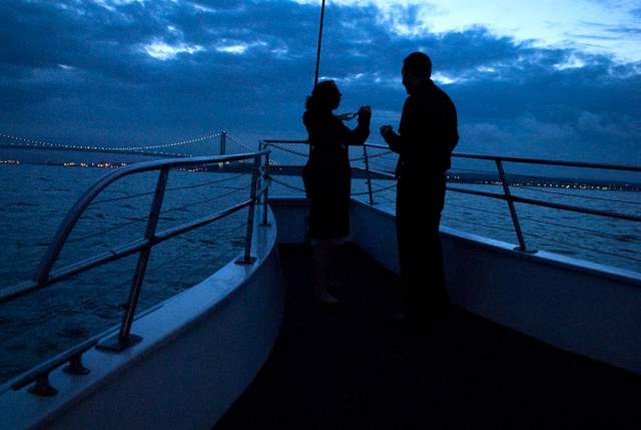 Besides companies react quickly in the event of crisis in one of their destinations; they will cancel the layover, without provoking a reaction from their clients, particularly since another layover is quickly suggested to them.
Therefore the passengers are aware of the drama, but just like when they read the newspaper at home, they are far from it. In the end I believe that economic model or cost aside, that is what seems to be the deciding factor.
I think that the colossal size of ships is part of the success of a cruise, that it is perfectly forseable in the future, just like a cruise on a caïque, on a yacht, on a sailing boat or on a moderate sized liner.
Why ?
Because people want a show! Particulalary during a time of crisis. These colossal boats are already an incredible show in themselves, but their internal layout is just as well and it was planned so.
And the show continues outside the ship with the sea, the sky, the starry nights …
Furthermore there are the layover arrivals sometimes in the mornings at dawn, sometimes at dusk with the setting sun or when the city lights begin to glitter in front of the eyes of the dazzled passengers. Yet another show …
One day is never identical to the next… Any takers ?
On the same subject