Candice D, the woman who seeks to boost tourism through music.
Singer and composer of Ghanaian origin, she operates under the stage name of Candice D, her birth name is Esther Naa Maku Tawiah.
The singer, originally from Ga and Fante, was greatly influenced by her travels around the world after settling in Europe where she then fell in love with culture and discovery.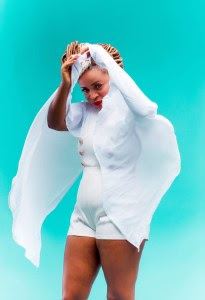 Her passion for tourism and culture, she said, is one of the main drivers of her musical style. She will therefore make music that will sell Ghana in order to stimulate tourism. « I want foreigners to want to visit Ghana, just as some Ghanaians want to travel abroad, » she said.
Currently with Royal Records as her main label, this comforting voice aims to reach next year's BETs in honour of her sister Naomi Tewiah who, since 2007, has paid her studio bill. family and friends to whom she is very grateful.
However, Candice D has not yet released records with Shatta Wale and Keche is currently promoting her new single Agenda, which is her second and a follow-up to her first project that describes love, entitled « I'm yours ».
Agenda, her album, was produced by Beats DaKay.
On the same subject