American airlines trains its staff with virtual reality
When she joined American Airlines last January, Tajiah Leath followed an all-new training system reserved for company flight crews. She could have been training on the opening and closing of gates for embarkation and disembarkation, do the following operate emergency exits and also perform emergency equipment checks before the flight.
During this practical training, however, she did not need to board.
Taijah is one of 150 new American Airlines recruits trained through the virtual reality at the American Airlines Training & Conference Centre in Fort Worth, Texas.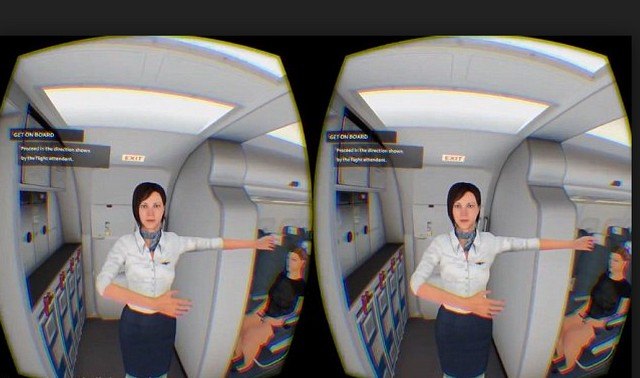 Although virtual reality will never replace traditional practical training including flight hours spent alongside experienced flight attendants, this new training formula will enable new flight attendants to master the essential safety tasks before making their first flight.
Approximately 2,000 new flight attendants are expected this year at American Airlines, their training is therefore a key issue to guarantee flight safety on an international scale.
The use of advanced technologies such as virtual reality responds perfectly to this problem and complements the traditional initial training of flight personnel of 6 weeks.
« This virtual reality program is the result of a project initiated in 2017, aimed at reformulating our entire hiring process. We wanted to evolve this program, then based on instructor-led instruction, to focus on the learner and their preparation, » explains Jon Murden, Manager Strategy and Business Operations, Flight Service Standards and Training.
During the old training modules, the newcomers had shown how difficult it was to visualize the cabin, which was then presented during the Powerpoint courses with the help of plans.
Now learners can move around the booth and interact with their colleagues.
environment thanks to the virtual reality mask and thus locate emergency equipment in real time.
With this new training, new flight attendants will be able to familiarize themselves with all these tasks before practicing them in a flight simulator or in a real aircraft.
On the same subject