AirHelp attacks British airlines
A study was carried out by AirHelp, a company specialising in helping passengers obtain compensation from airlines. This study would show an appalling picture of the British aviation industry at all levels.
AirHelp, grows thanks to the bad will of the air sector
Air passengers who have experienced a delayed or cancelled flight can verify their eligibility for compensation by going to the company site. They can make a claim in minutes with the AirHelp mobile application, available for iOS and Android.
Since its launch in 2013, AirHelp has helped more than five million people process claims from airlines, including
totaling nearly $369 million in total repayments. AirHelp has offices worldwide, is available in 30 countries, offers support in 16 languages and employs over 500 people worldwide.
AirHelp sounds alarm in UK
Henrik Zillmer (photo), CEO and co-founder of AirHelp, said: « For some time, British airports have been in the news for all the wrong reasons. Passengers are clearly not satisfied with all air services in the UK… »… ». It is also an opportunity to stop the drop in performance and offer consumers a better experience ».
Shovel examples…
According to the survey, London Stansted Airport was the second worst airport in the world and London Heathrow Airport at a poor 80th place. For the airlines, it is the same punishment. British Airways in 21st place and Thomas Cook in 51st place. Easyjet was ranked the worst British airline, according to the survey in 69th place out of 72. It should be noted that she challenged Air Help's investigation. They were joined by Jet2.com in 61st place. The Irish carrier Ryanair arrived at the 67th position.
And There are those who have been appreciated
The investigation offered Qatar Airways good news. Lufthansa and Etihad Airways then arrive for the quality of service and the time it took to process a claim. Virgin was the most successful British airline. She was ranked 10th ahead of Flybe in 14th place.
The top ten airlines
1. Qatar Airways
2. Lufthansa
3. Etihad Airways
4. Singapore Airlines
5. South African Airways
6. Austrian Airlines
7. Aegean Airlines
8. Qantas
9. Air Malta
10. Virgin Atlantic
Survey reveals bad students of the ranking
63. Jet Airways
64. Aerolineas
65. Iberia
66. Korean Airines
67. Ryanair
68. Air Mauritius
69. Easyjet
70. Pakistan Airlines
71. Royal Jordanian Airlines
72. WOW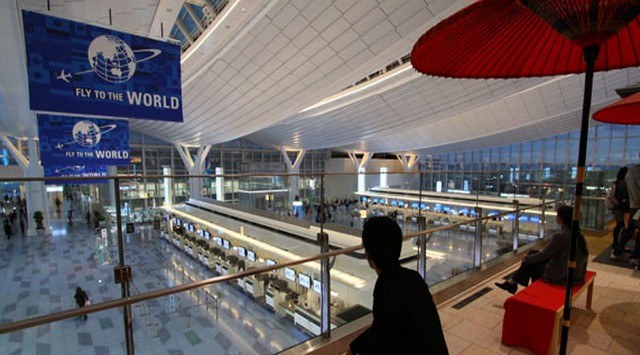 For airports, some good surprises

1. Hamad International Airport, Doha
2. Athens International Airport
3. Tokyo Haneda International Airport
4. Cologne Bonn Airport, Cologne, Germany
5. Singapore Changi Airport, Singapore
6. Nagoya Chubu Centrair Airport, Nagoya, Japan
7. Viracopos International Airport, Campinas, Brazil
8. Amman Queen Alia Airport, Amman, Jordan
9. Guararapes-Gilberto Freyre International Airport, Recife, Brazil
10. Quito International Airport, Quito, Ecuador
And the worst in the ranking

The French take another slap…
132. Eindhoven Airport, Eindhoven, Netherlands
133. Bordeaux Merignac, Bordeaux
134. Edinburgh Airport, Edinburgh
135. Boryspil International Airport, Kiev, Ukraine
136. Manchester Airport, Manchester
137. Stockholm Bromma Airport
138. Paris Orly
139. Lyon-Saint-Exupery Airport
140. London Stansted Airport
141. Kuwait International Airport
On the same subject