Air Italy attacks Alitalia directly
New name, new colours and new ambition: the Italian airline Meridiana, 49%-owned by Qatar Aiways, becomes Air Italy with the ambition to dethrone its rival Alitalia, still in serious financial difficulties.
« We want to become the number one brand in Italy and we have the means to do it, »said Qatar Airways CEO Akbar Al Baker, announcing the birth of the new airline in Milan on Monday.
The leader's ambition is for this new entry into the peninsula's aerial landscape to become « the national vector for Italy« , he said at a press conference, presenting the industrial project that should make it possible to achieve this position of leader.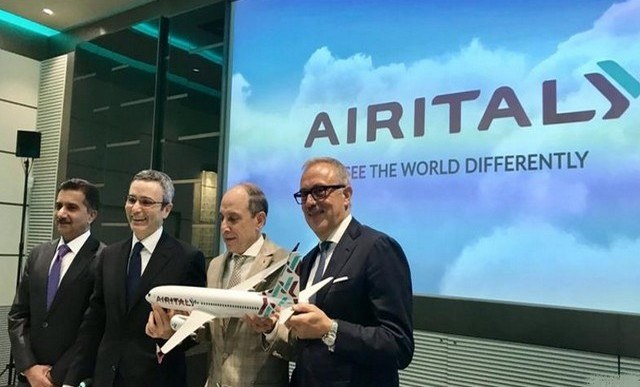 This last one provides for a complete renewal of the company's fleet, owned since September 49% by Qatar Airways (the majority shareholder being Prince Aga Khan, via Alisarda).
The former Meridiana, now Air Italy, will thus increase from 11 aircraft currently in service to 50 in the next three years (including 20 new Boeing 737 Max 8s, the first of which will be delivered in April, and 30 Boeing 787-8 Dreamliner aircraft), which will be wearing a brand new burgundy and emerald green livery, presented on Monday.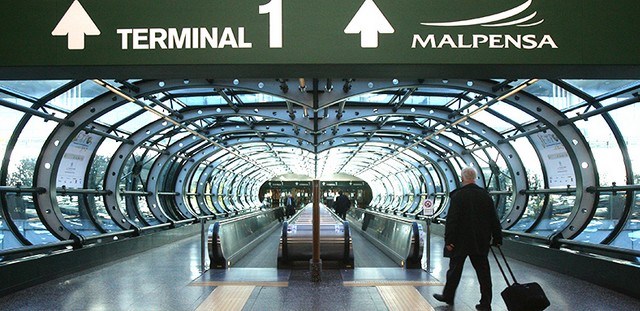 The network will also be completely overhauled with Milan Malpensa airport as hub, from where three new routes will depart to New York and Miami (June), then Bangkok (September), the company's headquarters remaining in Olbia, Sardinia.
The plan also plans to strengthen the national lines interconnected with Milan from Rome, Naples, Palermo or Catania with the aim of carrying 10 million passengers by 2022 (compared to 2.6 million at present), said the current boss of Meridiana, Francesco Violante, who participated in the press conference.
Leader at all prices
The Air Italy project must be accompanied by the hiring of 1,500 people at the same time as the national airline Alitalia (49% owned by the Abu Dhabi Etihad group) is still under trusteeship after the employees rejected a restructuring plan providing for the loss of some 1,700 jobs out of the current 11,500.
In the grip of a severe financial crisis for several years, the national airline has accumulated losses in the face of competition from low-cost airlines and three groups have submitted an offer for its partial or total takeover: Lufthansa, the American fund Cerberus and Easyjet.
According to media reports, the German company Lufthansa would like to reduce the number of employees by 2,000, i. e. 25% of the total number of employees in the aviation sector (8,400).
A phase of strong turbulence which Air Italy intends to take advantage of to consolidate its expansion and dethrone its rival.
We are the only airline in Italy that has not faced a restructuring plan, »Akbar Al Baker said in a barely veiled reference to Alitalia.
« There will be a revival in the European market and our goal is to become Italy's number one company, elegant, sophisticated, international and innovative, »he stressed.
The manager also announced Air Italy's ambition to eventually integrate the Oneworld airline alliance, which includes some 15 airlines, including British Airways, Qantas, Iberia and Qatar Airways, and thus extend its network to more destinations.
« In Italy, there will be a competition and it's going to be a very tough competition, »predicted Akbar Al Baker.
On the same subject