Adrenaline rush aboard Norwegian Cruise Line
In cruise, the customers have the choice between escape, idleness, discovery, well-being… But for the more adventurous Norwegian Cruise Line proposes many astonishing activities, sporting even out of the ordinary !
For more than 50 years, Norwegian Cruise Line has been an innovator in the cruise world, always seeking to push the limits of conventional cruises. And activities on board ships are no exception! Over the last generations of ships, some of the craziest attractions have seen the light of day: thrills and adrenaline guaranteed !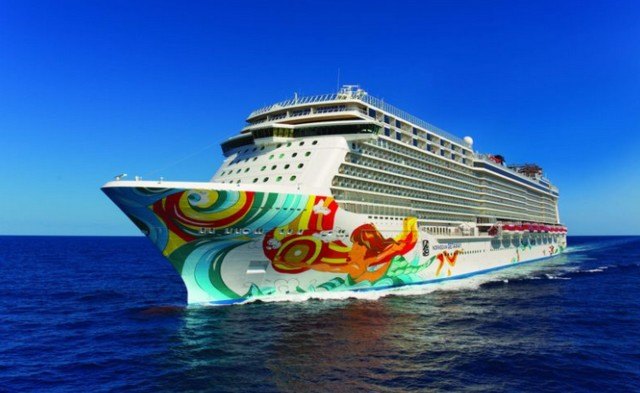 Bungee trampoline
On the upper deck of the Norwegian Breakaway and Norwegian Getaway, young and old can try to touch the sky! The Bungee trampoline allows jumps and acrobatics up to several meters in height, in complete safety.
Aqua Park
Giant water slides, swimming pools, water playgrounds or whirlpools… at first sight, a water park dedicated to children and relaxation. Not to mention the Free Fall, the fastest water slide at sea and only 6 seconds of descent on the Norwegian Breakaway, Norwegian Gateway, Norwegian Escape and soon on the Norwegian Bliss!
.
Acrobatic course in height and the Board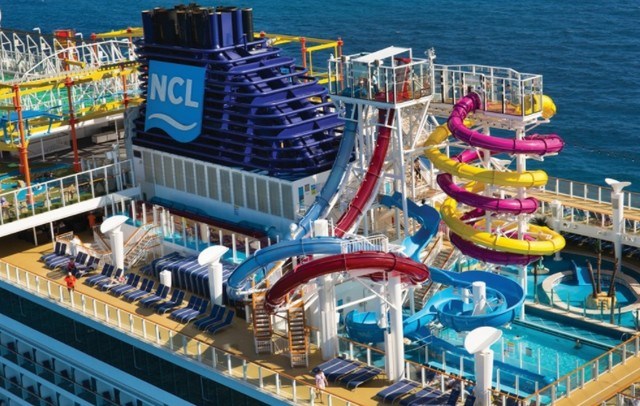 The « Rope Course » offers 40 obstacles to cross on several levels, including monkey bridges, metal beams, ropes but also a zip line! The thrill seekers can go even further by confronting their fear of emptiness. » The Plank », suspended more than 50 meters above the sea, gives a foretaste of what the mutineers could face long ago. Fortunately, with a safety harness, this attraction offers passengers an unforgettable experience never before experienced on a cruise ship!
Karting
On the Norwegian Bliss, which customers will be able to discover from April, the cruise operator has set the bar even higher by offering… a kart track of over 300 meters! On the upper deck, ten electric cars will allow passengers to challenge each other on a double level track. The less hurried runners, for their part, will be able to admire the view of the ocean.
Laser Game
On board the Norwegian Bliss, customers will also have the opportunity to compete on a very original laser game course! Set in an abandoned space station, the course will be open day and night and will allow competitors to measure their agility and surprise the opposing team with state-of-the-art laser guns.
On the same subject