50th anniversary of the Woodstock festival : from prestige to remains
Much more than just a festival, Woodstock perfectly captured the free spirit of the 1960s, and has become a cultural landmark for an entire generation. That was 50 years ago. And despite the huge gathering of people, Woodstock is known to have been a remarkably peaceful event.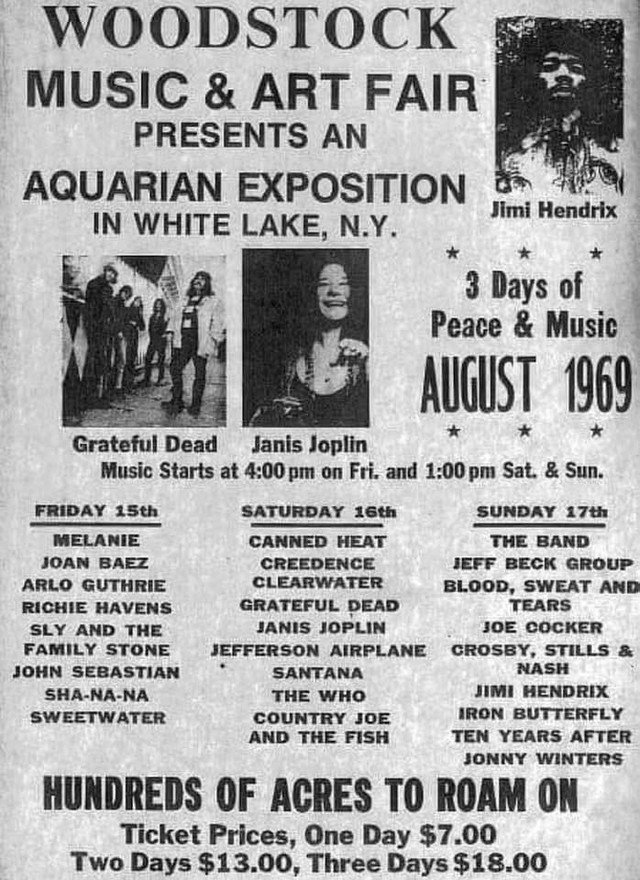 The Woodstock Music and Art Fair (Woodstock) is a music festival and gathering emblematic of 1960s hippie culture, held in Bethel, New York, on the land of farmer Max Yasgur, about fifty miles (75 kilometres) southwest of Woodstock.
It is one of the greatest moments in the history of popular music, ranked by Rolling Stone magazine among the 50 moments that changed the history of rock'n' roll.
Organized to take place from August 15 to 17, 1969 and to welcome 50,000 spectators, it finally welcomed about half a million, and continued for one more day, until the morning of August 18, 1969.
The festival hosts concerts by 32 groups and soloists from folk, rock, soul and blues music. The total budget for artists' remuneration was $10 million.
The event was immortalized by Michael Wadleigh's film Woodstock, Elliot Landy's photos, the album from the film and finally Joni Mitchell Woodstock's song commemorating these days, which is covered by Crosby, Stills, Nash and Young.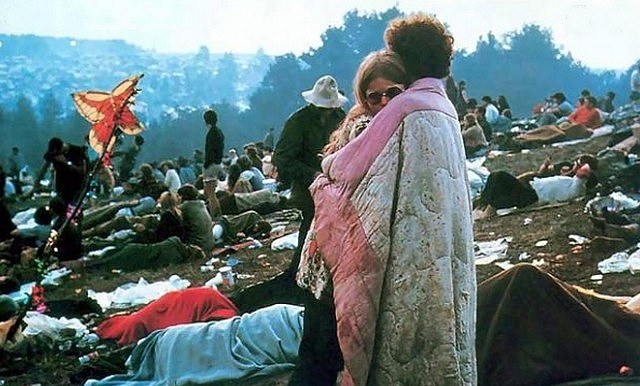 The advent of a community
What would Woodstock be without his hippies, flower wreaths, messages of peace and love ? Woodstock was also « the birth of a utopian civilization that did not withstand the test of history, but the myth strangely persisted while reality was very cruel to those who were steeped in this ideal ».
On the same subject