Yesterday, terrible drama in Calcutta
A terrible tragedy happened yesterday Friday in Calcutta, northern India. An Air India Express plane from Dubai crashed at Calcutta airport with 191 people on board, including 10 children, and seven crew members. According to initial reports, there were 16 dead, including the pilot, and several seriously injured, but many passengers were able to leave on foot.
The aircraft was landing at Karipur Airport when it struck the ground violently, witnesses said, and then left the runway in the direction of the mountain, where it was cut in half.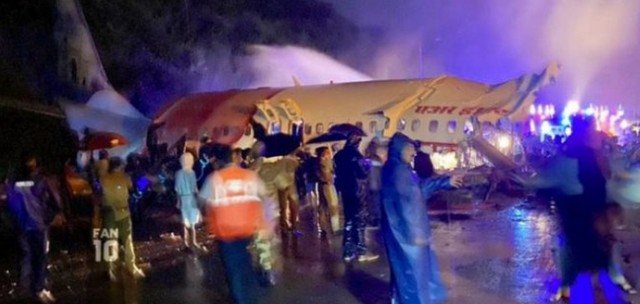 The runway at Calcutta airport is very complex to access and requires a high level of pilot skill, analysts say. Although, in Friday's accident, it seems that there was a problem with the landing gear.
The plane, coming from Dubai, belongs to Vande Bharat's repatriation programme. India has suspended international flights due to the coronavirus pandemic and, although it is in the process of de-escalating restrictions, it has not yet authorised them.
On the same subject