A photovoltaic plant for the Grimaldi Forum in Monaco
In the framework of a longstanding partnership between the Grimaldi Forum and the Monegasque Electricity and Gas Company (SMEG), an energy distributor in the Principality, this year the vast building will host the installation of a photovoltaic production plant on the roof of the building.
The investment is supported by the Monegasque government's policy, which proposes a financial incentive for the production of photovoltaic electricity. A solar cadastre of the Principality can be consulted online. It encourages owners to develop photovoltaic energy production.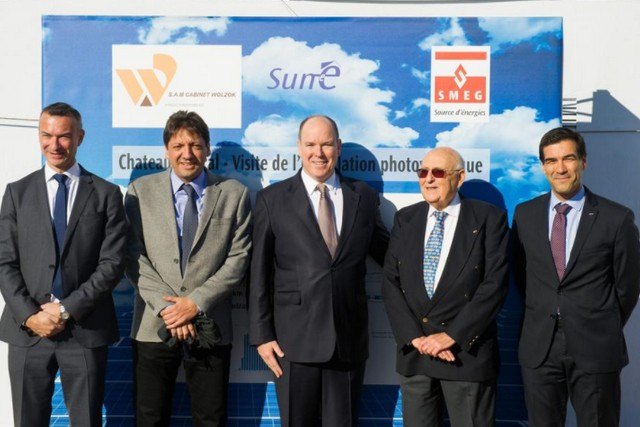 The installation planned at the Grimaldi Forum will be realized and operated by SMEG. It will be the largest in size and capacity in the Principality, covering 2,470 m2 of roof for 490 kW, enough power to produce 600 MWh per year, equivalent to the electricity consumed by a hundred homes.
The congress and cultural centre adds to its activity in business tourism that of being incidentally the Principality's leading producer of green energy.
In the long term, the Grimaldi Forum must extend its premises by partly integrating into the future eco-neighbourhood which will see the light of day on the extension at sea (6 ha) bordering the site of which is in progress.
The Grimaldi Forum solar power plant will supply this complex with green electricity, thus becoming a showcase for the Principality's energy policy.
It should be noted that the Grimaldi Forum has been ISO 14001 certified since October 2008. It also uses the proximity of the sea to provide part of its air conditioning for heat exchange system.
On the same subject