Tourism: The hotel industry is now focusing on the blockchain
The blockchain is far from being a utopia. Some airlines are already using this technology. The German tourism giant TUI is currently using the blockchain internally. But it is the hotel sector that seems to be at the forefront in the use of blockchain.
LockTrip: already 100,000 hotels
LockTrip wants to put the accommodation sector on the blockchain by creating « the first functional travel service based on the blockchain ». The team already claims to offer 100,000 hotels and more than 1,500 holiday rentals worldwide, with an average reduction of nearly 20% compared to other booking sites.
An international team and mostly Bulgarian
Team members are based in various countries including Bulgaria, South Korea, Netherlands… Their objective would be to add 300 000 hotels in 2019. The two co-founders are: Nikola Alexandrov and Hristo Tenchev. The latter manages several companies including XS Software, Bitcoin7…
Booking without commission…
Commission-free hosting can be booked directly through LockTrip's existing beta system. To facilitate the booking process for users unfamiliar with the blockchain, the startup has created a service that allows an instant connection between the credit cards and the company's ERC-20 LOC token. Travellers who are not cryptomoney oriented can make their reservations using a credit card in exactly the same way as on any traditional travel site. The crypto exchange will be done automatically via API connectivity with the exchanges where the LAC is exchanged.
Secure bookings
Each reservation is locked into a « smart contract » until your order is validated. The company stated that bookings were more secure for customers than traditional booking methods, in which the customer might not get the service already paid for.
BTU Protocol : more than 2 million hotels !
BTU Protocol has already launched its hotel reservation service where more than 2 million hotels worldwide are available at negotiated prices using BTU reservation technology. The system takes 0% commission. In addition, customers earn BTU cryptocurrency as a reward for each successful reservation.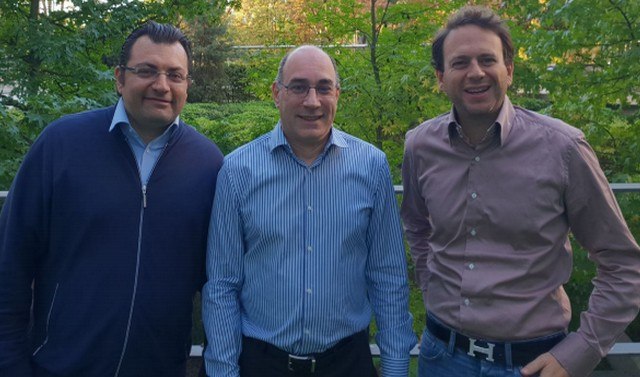 We have written several times about BTU Protocol :
Alors que le PSG a lancé sa crypto-monnaie, pourquoi le tourisme reste encore à la traîne
CDS Group and BTU Protocol
CDS Group is a hotel reservation centre specialising in business travel.
Thanks to its integrated R&D department, CDS Group develops tailor-made reservation solutions, focused on the needs of its customers: private companies, public administrations and travel agencies; a global multi-channel offer to meet the needs of each service (HBT, SBT, offline). The company has just signed an agreement with BTU Protocol.
Vidal Chriqui, inventor of BTU Protocol, explains: « This is a great first because thanks to CDS, we were able to set up the first large-scale deployment of a blockchain device linked to hotel reservations« .
Serge Fabre
On the same subject