Tourism in Vietnam : Ho Chi Minh makes its revolution
Vietnam is a country that attracts by the beauty of its landscapes and the kindness of its inhabitants. Since the 15-day visa exemption for many Europeans, Vietnam has won new tourists, including the French. Good news: Ho Chi Minh City (HCMC) now has a representation in France but will not hesitate to inform about all of Vietnam.
A presentation evening in Paris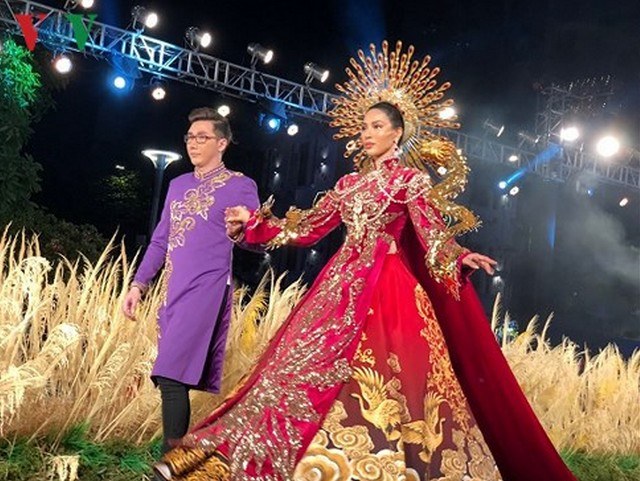 This event aimed to reveal to the audience present the creativity, richness and brilliance of Ho Chi Minh City (HCMC) but also other places in Vietnam. Thus, we enjoyed the  » áo dài  » parade, the famous Vietnamese tunics, examples of craftsmanship, a photo exhibition, traditional music, and of course gastronomy !
The signature for a representation in France
This agreement will enable this tourism representation for HCMC within  » Vietravel France  » to be the bridgehead for the French and European market in order to provide tourist, cultural and practical information on the destination to travellers and professionals. See the website: http://visithochiminhcity.vn/
Vietnam continues its tourism development
The country recorded 15.6 million foreign tourists in 2018. The trend for 2019 is still as positive as ever. In 2018, Ho Chi Minh City led the cities and provinces with 36.5 million visitors, including 7.5 million international and 29 million national visitors. Hanoi, the capital, attracted 28 million tourists, including 5.5 million international tourists.
HCMC and Hanoi: two fast-growing cities
Vietnam is very present in the rankings with Hanoi (3rd) and Ho Chi Minh City (8th) in the CMI ranking (www.ap.jll.com/asia-pacific/en). Both cities have very good socio-economic performance, with a rapidly growing and changing population. Ho Chi Minh City is generally considered the most business-friendly destination, attracting more foreign investment. Ho Chi Minh City and Hanoi both benefit from the growing investments of major technology multinationals, including Microsoft, LG, Intel and especially Samsung. Hanoi, on the other hand, has already opened its first metro line and will be followed by HCMC in the near future.
There was no escape from Vietnam Airlines and Phan Thanh Vinh, the sales manager. The airline has made a lot of efforts in recent years. It has several Airbus A350s. The service on board is perfect and its business class very comfortable.
We met several DMCs including: Mr Linh Adventure: an originality with his  » homestay in Ba Be National Park 200 km from Hanoi. You can visit their website: www.mrlinhadventure.com
Images Travel: an agency that offers tours throughout Indochina. Toan Nguyen Ngoc is the director: www.images-travel.com
TourEast: an incoming agency based in Singapore.
Nevertheless, Nguyen Van Tan, the General Manager for Vietnam, remains very active. www.toureast.vn
LV Travel which offers a panel of tours on Vietnam and Indochina. www.lvtravel.vn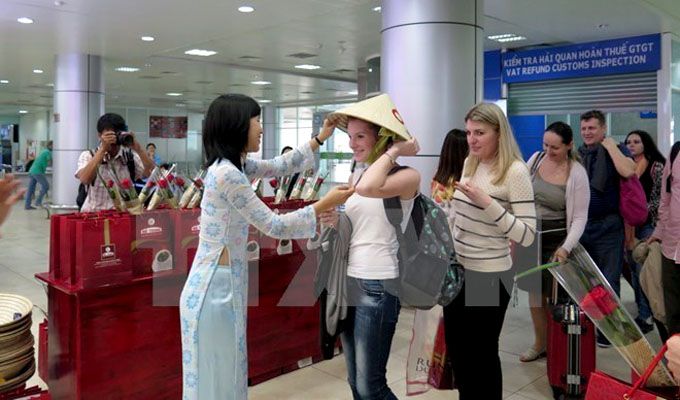 Bui Dieu Linh is on the one hand a lovely young woman and on the other hand very active. She is in charge of hotel reservations in Hanoi. And it runs its two hotels: Thang Long Opera Hotel is located at 1C Tong Dan Street, in the Hoan Kiem district in the centre of the capital, a prime location for business trips or visits to Hanoi. And the Thang Long Espana Hotel which will bring you a new experience. With 7 rooms designed under the talent of Vietnamese and Spanish artists, each room is a narrative story full of emotions. To discover !
On the same subject