Tokyo Shopping Tourism Instructions for Use
Tokyo has department stores that are probably as important (if not more important) than Galeries Lafayette or Printemps in Paris. And you have chains of stores, some of which are becoming known in Europe. You will visit Tokyo but you will probably spend more time in the shops. We bet?
Isetan department stores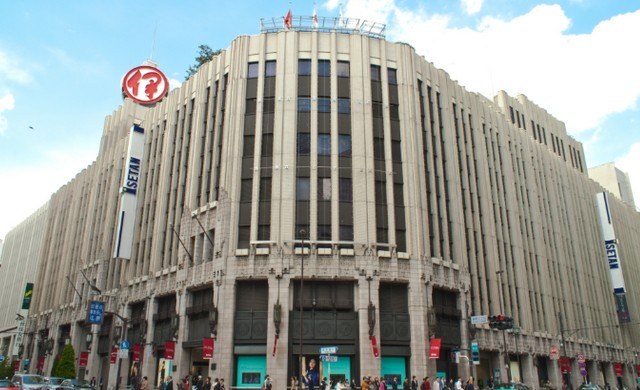 Isetan is a successful department store chain and brand with headquarters in Shinjuku. This department store offers men's fashion, beauty products and much more.
Buyers can find everything from kimono accessories to herbal teas, wedding dresses and children's toys.
You have to go for a walk in the basement where you can taste all the Japanese and even European specialities.
Marui for fashion
Marui is a large chain of stores with stores in Tokyo and other major Japanese cities. Their emblematic logo resembles « 0I0I » and is read in Japanese « Marui ». Marui stores target a rather young audience between the ages of 20 and 35.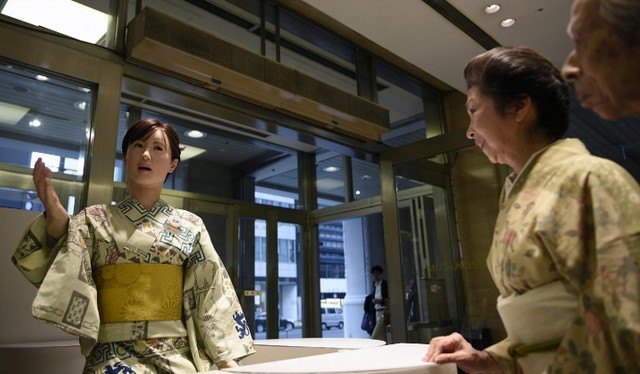 Mitsukoshi, one of the oldest department stores in Japan
With Matsuya, Mitsukoshi is recognized as the oldest department store in Japan. It is also one of the largest in the country. Eight years ago, the company merged with Isetan to form Isetan Mitsukoshi Holdings.
However, the two chains remain distinct, Mitsukoshi being a little more expensive and higher end. The Chuo-ku site in Tokyo is one of their most famous.
Parco showcases local talent
Parco is a large chain of stores with branches in most major Japanese cities. They are present in Shibuya and other areas. PARCO is committed to showcasing local talent. There are therefore « popup shops » inside the department store.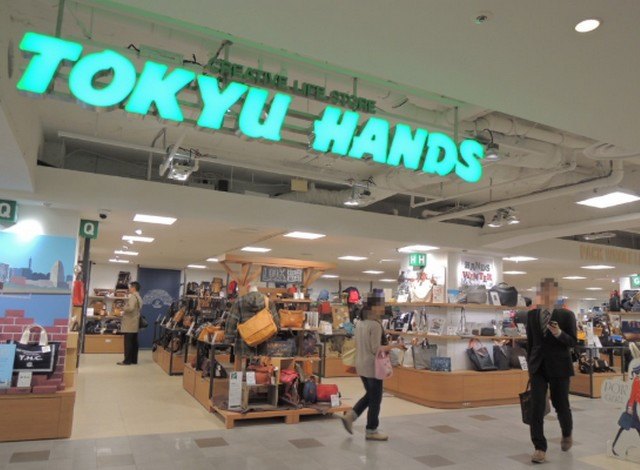 Tokyu : a hyper known store
Tokyu is a familiar name for those who have already travelled to Tokyo. The company operates not only its Tokyo Department Store branches, such as its flagship store at Shibuya Station, but also the huge Tokyo Hands multi-level entertainment store.
Tokyu Department Store offers many local streetwear brands that attract a wide audience.
Matsuya, top of the range
Matsuya, with Mitsukoshi, is the oldest department store retailer in Japan. They offer a wide range of high-end brands and luxury brands for discerning buyers. Their flagship store in Tokyo is located in Ginza.
Uniqlo and their GLU stores
Uniqlo is now known in Europe. They manufacture and sell modern clothing for all at competitive prices. But, they have another chain of stores that is generally underground from the Uniqlo. The chain is called GLU.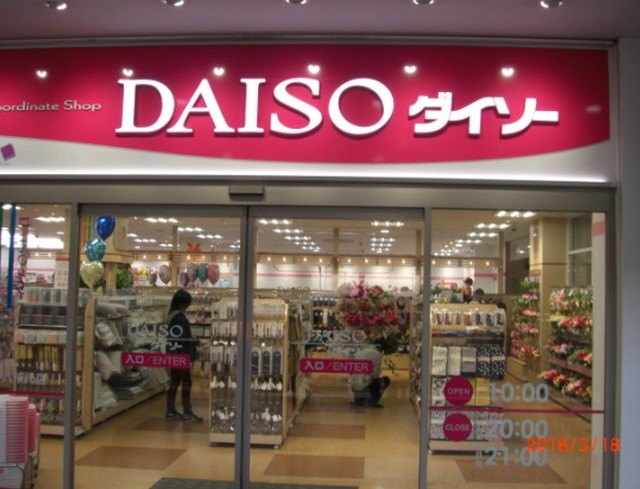 Daiso makes a clear place
The Daiso chain of stores is known in some Asian countries. There are many useful little things to do or to make gifts at a good price. It goes from stationery, to kitchen crockery, tools, cardboard or plastic boxes, toys… The prices are generally between 2 and 5 euros.
Donki or Don Quijote
Donki is the most popular discount store in Japan with more than 150 branches across the country. There is almost nothing you can't find in Donki stores because a huge variety of products are sold, including food, beverages, cosmetics, drugs, electrical products, clothing, household items, etc.
Donki stores are the most popular places to buy souvenirs among tourists coming to Japan.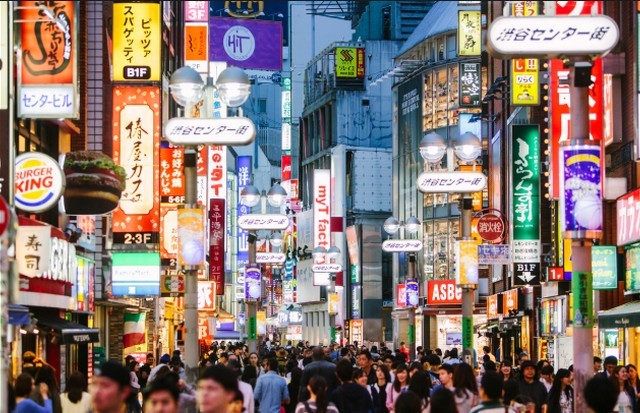 Many shopping districts are located in Tokyo
The challenge for any buyer in Tokyo is to know where to find what you want. This is especially true for tourists who only spend a few days in the city. We are lucky because the main shopping areas are also tourist destinations.
Shibuya : This is probably the most impressive place in Tokyo. The number of people and stores is impressive. You have to see these crowds of people crossing the avenues at the same time. Photo lovers have all been there.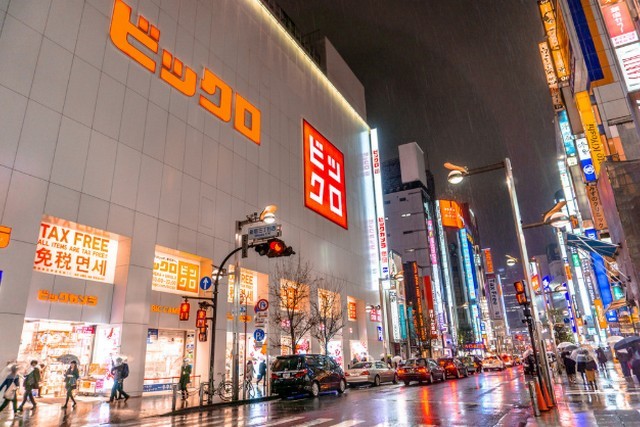 Shibuya's dynamism is surely attributed to its target market, youth. This district is best known as the fashion capital. It is necessary to go there during the day but also in the evening after 6pm. You will see two different worlds. There are many illuminated signs and hundreds of stores.
Ginza : it is the most international and glamorous Tokyo. Nothing is really cheap here, except for the 6-storey Uniqlo department store.
Navigating through Ginza is easy. Most of the action takes place along the Chuo-dori shopping street, 1 km away. This central avenue is reserved for pedestrians on afternoons and public holidays.
Shinjuku – one of Tokyo's largest shopping and leisure districts. Everything is located around Shinjuku station.
The district houses half a dozen department stores, as well as the points of sale of Japan's largest electronics retailers. You can see them on the surface and in the underground. It's unbelievable.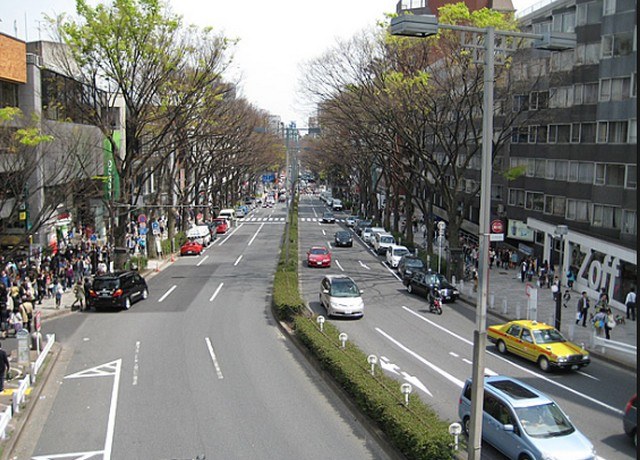 Harajukua : there are two parallel shopping streets for very different buyers. Omotesando, known as the Champs-Élysées of Tokyo. It is a tree-lined avenue with high-end boutiques, cafés and several boutiques of major designer brands.
Takeshita Dori, on the other hand, is a centre of fashion and counter-culture that is located along a narrow street full of shops and cafés for young people.
We could go on because there are other places to discover such as the area around Ikebukuro station, the second busiest station in Japan.
This place is in competition with Akihabara as the centre of everything related to electronics (from camera to TV).
Serge Fabre
On the same subject