Tokyo said Goodbye to Tsukiji, his old fish market
For decades, the heart of Tokyo has been vibrating to the rhythm of the gigantic Tsukiji market in Tokyo but on Saturday all its activities will be transferred to the so-called Toyosu place, more modern but less picturesque. The end of an era.
Tsukiji is a story that began on February 10, 1935, with the inauguration of the first phase of what would become the largest post-war market for seafood and world premieres.
After years of debates and adventures, and despite the opposition of many fishmongers and customers, the move will take place: closing of Tsukiji on October 6, opening of Toyosu on October 11.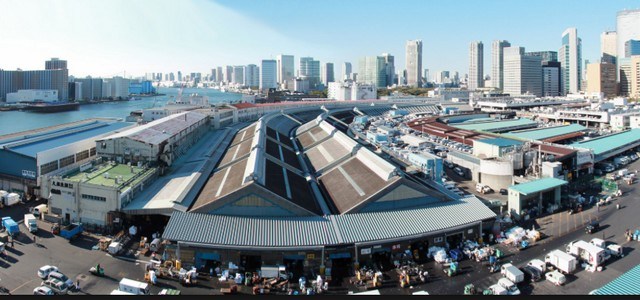 A Tsukiji market open to all winds and tourists (in part), to faded buildings, where everything is old and sometimes unhealthy, will be followed by a Toyosu market closed, with impeccable white walls and large automatic curtains, with strict sanitary standards, where visitors can see the merchants from a gallery but not approach them.
Single auctions
« It will nevertheless be a little less strict than I feared, but obviously we will have less chance of touching the goods, » says French chef Lionel Beccat, a fan of Tsukiji, where he walks from his star restaurant.
« Toyosu is further away, more difficult to access« : many fishmongers regret the loss of proximity and fear that orders will be made more by e-mail and telephone than in person, whereas human relations were the very essence of Tsukiji.
Not all will go to Toyosu. The older ones, and there are many of them, are leaving the profession. Some had plans to recreate a mini-Tsukiji in nearby buildings after the move, « but they were forbidden to do so, » says one of the shopkeepers, preferring to remain anonymous.
But it is also a question of generations: the younger ones are rather enthusiastic, ready to start from scratch in Toyosu.
As Tokyo Governor Yuriko Koike has repeatedly stated, « the Tsukiji brand is known worldwidee ».
Nearly 500 varieties of fish are sold daily, but it is mainly tuna auctions that have made the place famous.
Not only because they are a unique show where people almost sing and seasoned professionals bid by gestures, but also because during the first auctions of the New Year specimens were snatched from them at phenomenal prices.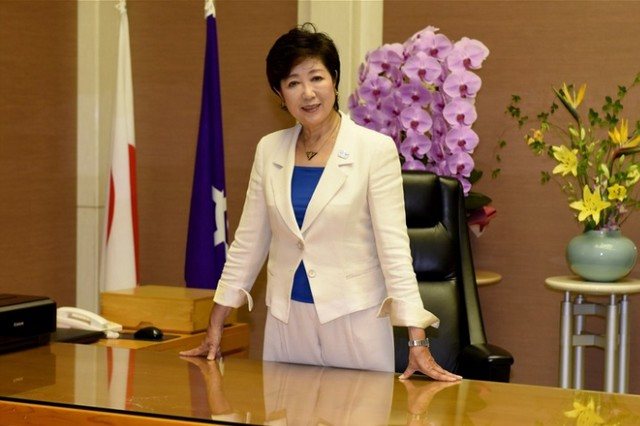 A gastronomic theme park –
Freshly elected in 2016, Mrs. Koike (photo) challenged the case because of soil pollution problems in Toyosu, where there was a gas plant before, to assess the possibility of rebuilding Tsukiji in Tsukiji.
But it finally decided for Toyosu, also taking into account the consequences of a further delay on other works, in this case those of the tracks passing through Tsukiji for access to the facilities of the 2020 Olympic Games.
To console Tsukiji's fans, she hypothesized that she would later build a kind of gastronomic theme park, where fishmongers would have their place for retail sales.
In the meantime, there will only be Toyosu and Mrs. Koike has promised to « stay tuned in » to traders in case of any problems.
In the meantime, many Japanese and foreigners are making a final visit to Tsukiji.
On the same subject