The Brando inaugurates its first residence
The Brando, a luxury hotel of unique beauty, located on the private atoll of Tetiaroa in French Polynesia, now offers the opportunity to live even more exclusively on the atoll that Marlon Brando made famous, by launching « Les Résidences Brando ». The first residence welcomes its first guests since July 1, 2019.
This product is a complementary offer in the harmonious development of the Tetiaroa atoll. This first residence is intended for rental and serves as a « model villa » for future residences that will be built within 4 years (maximum 4 residences).

This residence is designed in a Polynesian style – with pandanus roofs, local tropical woods, coral walls… it was built with the same standards and requirements that earned the Brando villas Leed Platinium status.
The decoration is identical to that of Brando: discreet luxury where natural materials are favoured in order to offer services in complete harmony and symbiosis with Tetiaroa's natural environment.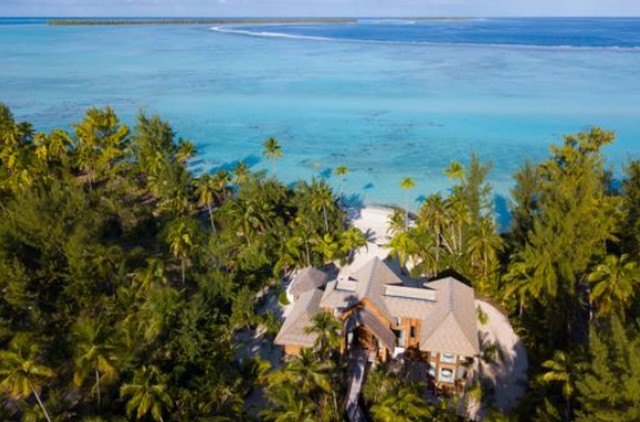 The residence has 3 bedrooms including a master bedroom and a service room. The interior surface area is 279 m2, the exterior is composed of fare poté, the terrace and the swimming pool is also 279 m2 .
The residence is built on a 5000 m2 plot of land with nearly 60 linear metres of totally private beach….
The Brando plans to build four residences within 4 years, they will be all on Onetahi's motu, one of the 12 motu of Tetiaroa atoll and will be dedicated to renting or buying. Each of the residences will have a view unspoilable on the spectacular Tetiaroa lagoon, 7 km wide.
Throughout the construction, the team was committed to preserving and protecting the natural aspect and biodiversity of Tetiaroa, respect and support the culture, hospitality and Polynesian traditions; and achieving a carbon footprint zero.
On the same subject