Tattoo artists and tattoos : How a German saved the Polynesian tattoo
At the end of the 19th century, between 1897 and 1898, Karl von den Steinen, a German doctor and anthropologist, visited the Marquesas Islands. Its aim is to create for the Berlin Ethnological Museum a collection of Polynesian cultural objects that is as complete and diversified as possible.
« Thanks to him, we were able to find the names of the tattoo designs (more than 400 patterns, editor's note) and their true meaning whether they are male or female, » says Taino Hiramatsu, a local tattoo artist from the Marquesas.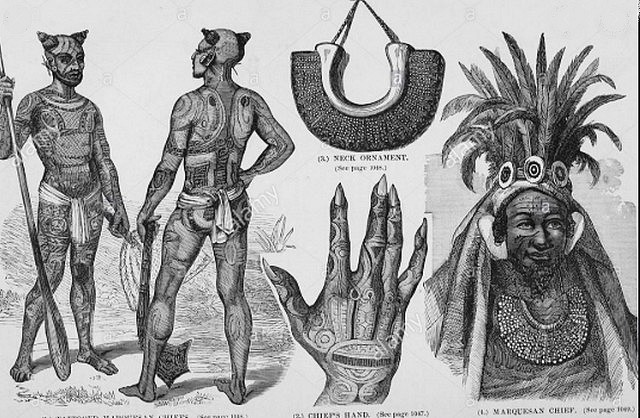 Thus today traditional Polynesian designs are very much in demand by locals and tourists. But it was a close call to ensure that this style of tattooing would not disappear forever.
Indeed, since 1819, the Pomare code, under the initiative of the English missionaries, has completely prohibited the practice of tattooing: « Whoever uses the tattoo comb on the skin will be punished« , then in 1820 and 19223, the Ra'iatea and Huahine codes recall in great detail the terrible punishments incurred (fines, labour, imprisonment, abuse).
Tattooing, a powerful element of seduction
A sign of beauty, tattoos were considered throughout Polynesia as essential, both to men and women, to capture and retain the attention of others, it was also a guarantee of youth. Thus, in the Marquesas, Tahiti and Samoa, a young man, as long as he had not got a tattoo, could not even dream of getting married.
Each island had its own kind of tattoos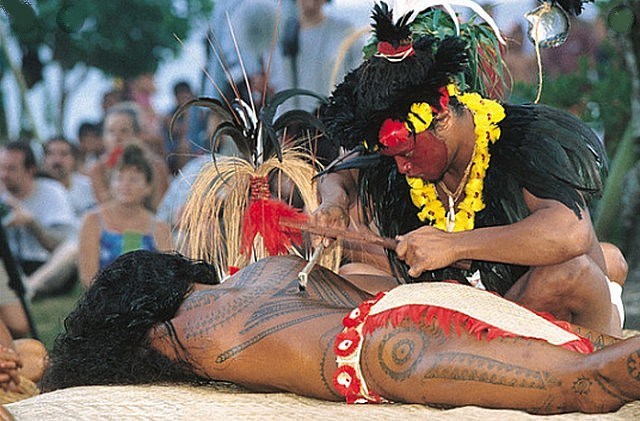 The style of the Marquisian tattoo (Patutiki Enana), rich in traditional symbols and closely linked to the divine, is very different from the Tahitian tattoo (Tatau Tahiti), the Maori tattoo (Tamoko), the Samoa tattoo (Ta Tatau Samoa) and other archipelagos in Polynesia
Today a phenomenon rooted in the skin
A real craze for tattoos has resumed since the 1990s-2000 and many personalities in music, sports and the media are getting tattoos more and more openly. This is the case in France and even more so in the United States.
Over the past 10 years, the numbers have increased considerably: in 2018, the Harris Institute published a new survey on the United States, where 21% of the current American population had one or more tattoos on their bodies.
As for our Polynesians, the objective for them now is to have the Patutiki at least inscribed on UNESCO's intangible cultural heritage.
On the same subject