SolarImpact, the first solar yacht able to sail around the world without fuel
SolarImpact is the first solar yacht able to sail around the world without fuel. The photovoltaic panels that power its two electric motors allow it to move indefinitely at a speed of 9 km/h.
THE FIRST SOLAR YACHT ABLE TO SAIL AROUND THE WORLD WITHOUT FUEL
Approximately 24 metres long and offering a living area of 200 m², the concept of this solar-powered yacht, both silent and non-polluting, was designed by a Swiss company. The 300 m² of photovoltaic panels spread over the ship power two electric magnet motors, which allow it to sail around the world without burning a single drop of fuel, at a speed of 5 knots (about 9 km/h).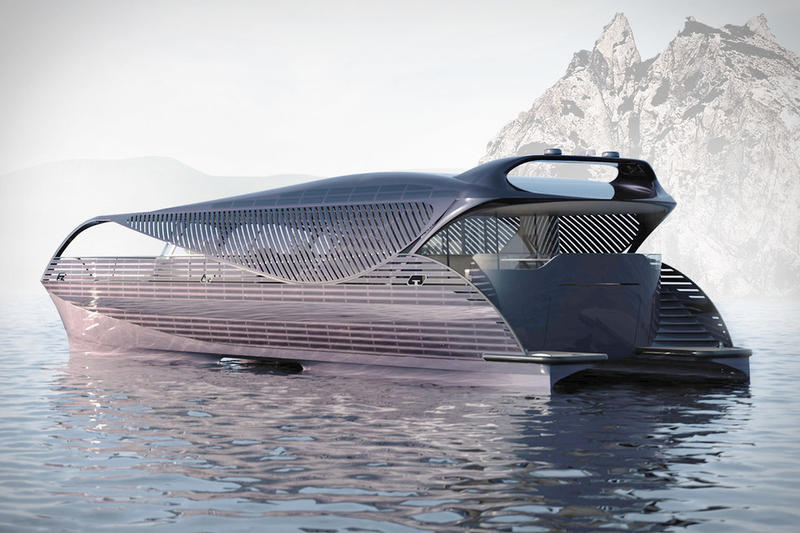 When SolarImpact sails at its maximum speed (22 knots or about 41 km/h), its range falls to only 17 kilometres, but not to worry, since the yacht has a diesel-powered range extender, which also takes over when the cloud cover prevents the solar panels from properly feeding its electric motor.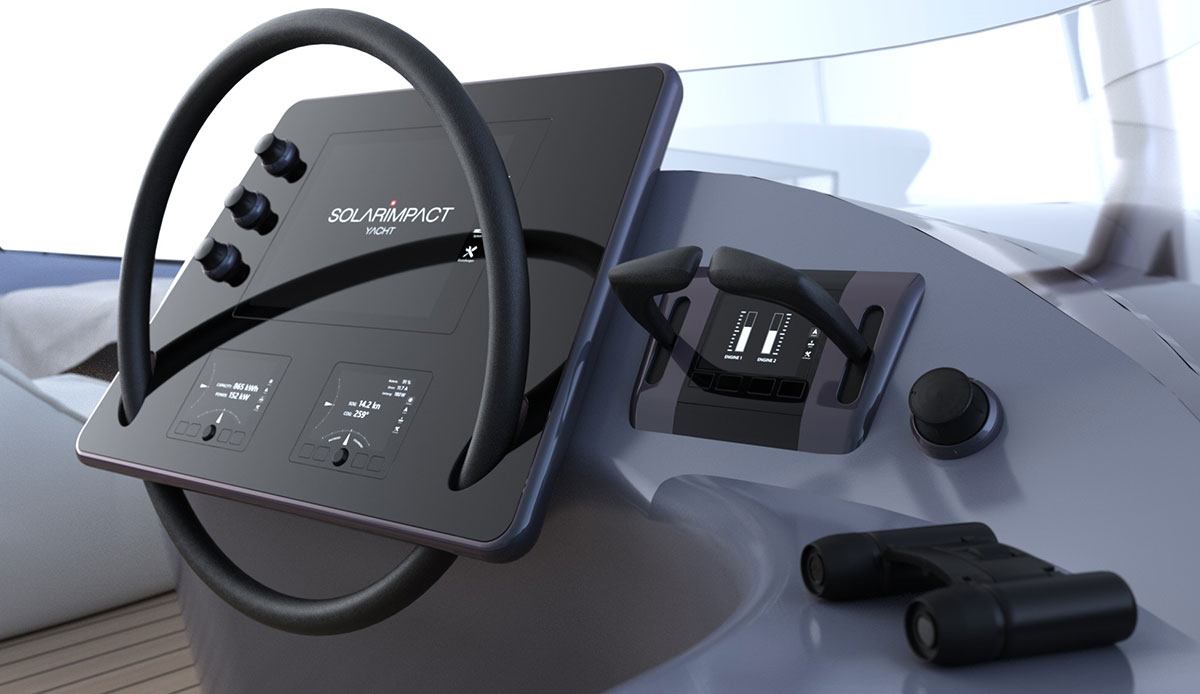 AN OPTIMIZED DESIGN AND MANAGEMENT LARGELY ENSURED BY AN IA
While SolarImpact's appearance may seem strange at first glance, it is actually based on the proven concept of the SWATH (which means « catamaran ship with a small flotation area »). The yacht rests on two torpedo-shaped buoys that ensure its flotation, preventing its hull from following the movement of the waves. As a result, the roll is reduced by about 90%, even when the ship encounters waves of several metres!
The management of this little technological and ecological gem will be largely ensured by artificial intelligence, which means that the solar yacht can be operated by a single sailor. For the time being, no price has been announced, but there is no doubt that the invoice will be expensive.
On the same subject