Seattle moves to the rhythm of the music
Cradle of the grunge genre and world-famous artists such as Jimi Hendrix or Kurt Cobain, Seattle is a true music Mecca nestled in the Pacific Northwest. Discovery of the Emerald City on a catchy tune.
A mecca for music of all kinds
With more than 80 addresses offering concerts and live music performances throughout the city throughout the year, Seattle provides an opportunity for all musical genres to express themselves. From jazz to rock, punk and grunge, the musical scene of the Emerald City is rich and varied. The city is home to the famous Seattle Opera Symphony Orchestra and the Pacific Northwest Ballet Ballet Ballet, both of which are internationally renowned.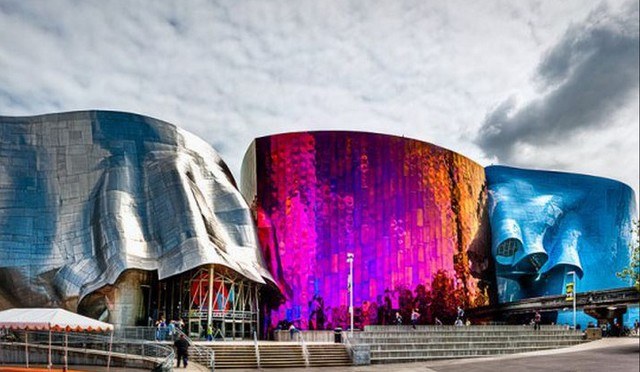 For the most curious and pop culture lovers, the Museum of Pop Culture (aka MoPOP) offers an interactive walk that invites you to discover music, cinema and popular culture as a whole. A music laboratory allows visitors to play one-day rock stars in soundproof booths where they can try out many instruments at will.
The museum is currently honoring Nirvana, Seattle's iconic group led by its leader Kurt Cobain, through an exhibition dedicated to the group's universe, « Nirvana: Taking Punk to the Masses ». Adult tickets starting at $26 (approx. €23); free for children from 0 to 4 years old; discounts for seniors and teenagers up to 17 years old. More information: www.mopop.org
Emblematic artists who wear the city's colours high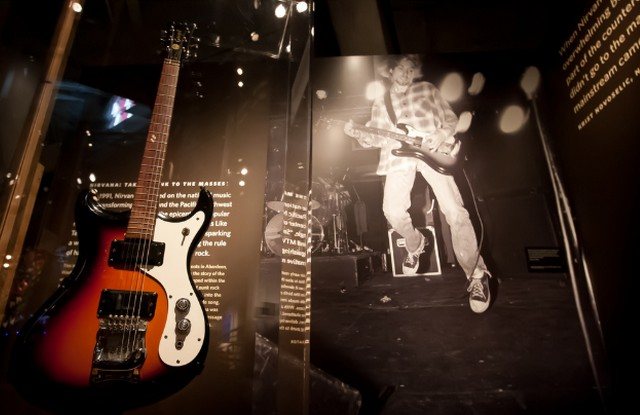 Seattle has built a solid reputation as a « City of Music » over the years, well beyond the borders of the United States, thanks in part to the aura and notoriety of world-renowned artists from Washington State.
In addition to the charismatic Kurt Cobain, singer and leader of the hit band, Nirvana, the city has seen the emergence of internationally renowned artists such as guitarist Jimi Hendrix, metal band Alice in Chains and rapper Macklemore, who has often collaborated with another famous artist from Spokane, in eastern Washington State, DJ Ryan Lewis.
Musical events all year round
While it is possible to attend musical performances on a daily basis at the city's many addresses, Seattle also hosts a large number of events and festivals each year to celebrate music. Currently and until November 4, 2018, the 30th edition of the Earshot Jazz Festival brings together jazz artists performing in 20 venues across the city for a total of 60 events over 30 days. In the spring, it is the Upstream Festival that thrills Pioneer Square for 3 days, featuring local and international artists.
Every year, during the first weekend of September (Labor Day weekend), the Bumbershoot takes place at the Seattle Center and brings together world-renowned artists for 3 days of wild musical celebrations. Throughout the year, a multitude of other musical events punctuate Seattle's life throughout the city to the delight of residents and visitors alike.
On the same subject