Qatar will host the World Corporate Games in 2019
The 23rd edition of the inter-company multisport challenge invites for the first time the participating teams to the Middle East: Companies from all over the world can now register for the 2019 World Corporate Games in Doha; Sports For Life (the organizers of the World Corporate Games), the Qatar Tourism Authority and the Ministry of Culture and Sports of Qatar have announced.
The 23rd edition will be held from 6 to 9 November 2019 and will be the first to be held in the Middle East.
This edition will take place under the high patronage of His Excellency Sheikh Abdullah bin Nasser bin Khalifa Al Thani, Prime Minister and Minister of the Interior of the State of Qatar, and will bring together the local, regional and international sports community. It will also be the first time that the World Corporate Games, created nearly 30 years ago, will integrate the disciplines of online sport and sports of skill.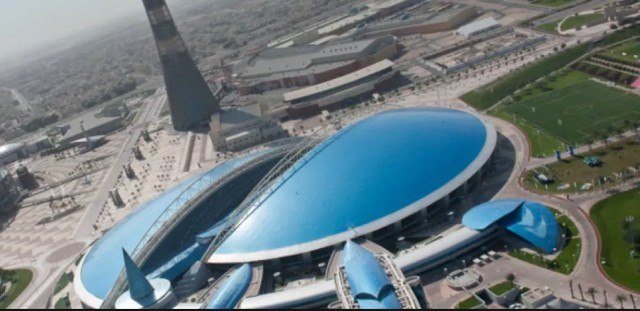 The World Corporate Games are expected to attract around 8,000 international and local participants, making it one of the largest sporting events in Qatar's history.
The event includes individual and team competitions, open to men and women of all ages and abilities. There will be team competitions depending on the level of each one. It is a complete sporting event with para-integrated games also adapted to the various level categories.
The World Corporate Games will feature 24 different disciplines, ranging from dragon boat racing to bowling, football and basketball, golf, tennis and running.
The competitions organized as part of the Games will take place at eight venues throughout Doha. The Qatar Foundation will host badminton, chess, netball, running, volleyball and golf, as well as triathlon. At the same time, the Aspire Zone Foundation will host basketball, field hockey, rugby 7-a-side, football, squash and table tennis. Other official venues include the Doha Golf Club, Katara Cultural Village, Losail International Circuit, Qatar Bowling Center and Viruocity, host of the online sports games.
On the same subject