Philadelphia : Did you know that ?
Cradle of the United States, home of cheesesteak and Liberty Bell, city of zero-rated shopping and brotherly love… Philadelphia has many titles to defend. Although some of them are known to the general public, the city is full of amusing and historical anecdotes to the delight of curious souls. Here is a compilation of unusual stories from the most surprising of American metropolises, far from being traditional.
Philadelphia, City of firsts
Philadelphia could not be enough to be the first capital of the United States. It was also the birthplace of the country's first major institutions. Among them, we could mention the first zoo in the United States. In the midst of more than a thousand flesh and blood animals, it is possible to discover many creatures in lego.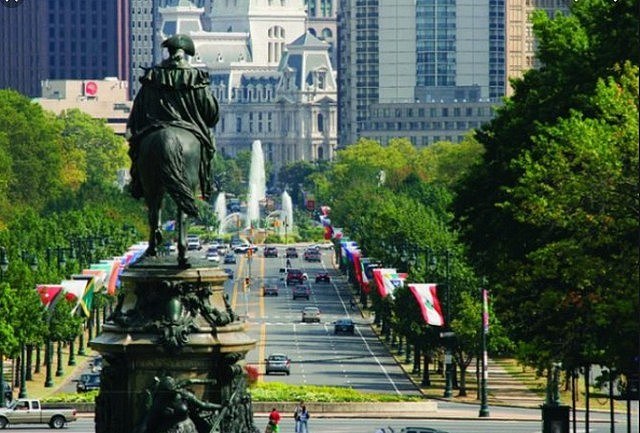 The city also hosted the country's first hospital and thus the first medical school. This one is still very famous: 1 doctor out of 6 in the United States has studied there !
In the media field, Philly is again a pioneer. The first electronic computer, weighing no less than 27 tons, was created in 1946, more than 160 years after the publication of the first American Quoditian newspaper.
A festive, welcoming and generous city, it is only natural that the first Thanksgiving parade took place in Philadelphia. It will celebrate its 100th anniversary in 2020!
Philadelphia also has many unusual anecdotes. In 2015, it was here that the largest cheesesteak in the world was made, more than 200 metres long! As a result, the sandwich in question was added to the Guiness World Records.
After tasting the friendly atmosphere of the city, it is not surprising to learn that the first company to be created there was a brewery. Today, beer still flows freely during the many events offered by the city and in its various beergardens.
On the art side, Philadelphia the timeless has perfectly combined 19th century masterpieces with contemporary artistic movements. In addition to the 7th art, the city can indeed boast of being both the American capital of street art and home to the largest collection of impressionist paintings on the continent !
The city also has the oldest theatre in the English-speaking world. With some 8,000 street art frescoes, historic monuments and world-famous film locations, Philly is a real open-air museum.
On the same subject