Nice: Unity expands in front of the airport
HPVA hotels acquires the hotel areas of the Unity real estate programme, which has already started construction, from developer Nacarat. HPVA hotels acquires the future establishments Crowne Plaza 4* (129 rooms) and Holiday Inn Express 3* (131 rooms) for an area of 11 579 m².
AEW Ciloger also acquires the retail (940 m²) and office space (7,316 m²), for a total area of 8,256 m² which completes the building.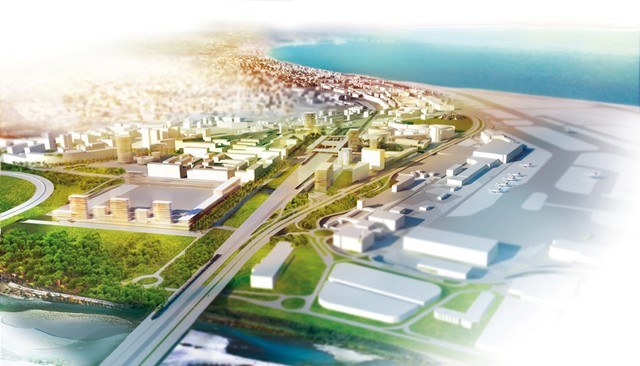 Developed by Nacarat and designed with the architectural agency SCAU, Unity is a mixed real estate program of more than 20,000 m², consisting of
offices, shops and two hotels.
Unity is part of the « Grand Arenas » development project in front of the airport, which will develop 750,000 m² of new real estate development, including nearly half of its offices, including an exhibition centre of more than 65,000 m².
This is the second program in this neighbourhood to attract investors after the acquisition last week of the Bouygues group's real estate project Neo (Hotel B& B B Offices and shops) near Unity.
MB
On the same subject