New Caledonia, training ground for the Qantas Wallabies before the major international oval balloon event
New Caledonia Tourism and its local partners are proud to be able to welcome the famous Australian national rugby team, the Qantas Wallabies, on 23 August for their preparation before their major event of the year. It is a real highlight for the sporting and tourist destination !
From August 23 to September 5, the Qantas Wallabies chose to come to New Caledonia for training before the flagship event of the year on September 20 in Japan. This choice is the result of a major seduction operation carried out upstream by New Caledonia Tourism and its partners, the Government of New Caledonia, OPT, GBNC and Sud Glaçons.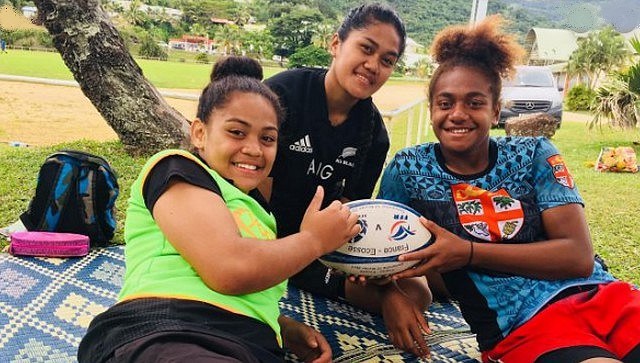 Competing with several other host destinations, the local institutions were able to convince them thanks to the facilitation of the organisation of their stay, the free provision of quality sports facilities and many other advantages (SIM cards and refills, energy drinks, 500 kg of daily ice cubes for the players' recovery…).
New Caledonia is therefore preparing to host one of the largest rugby sports delegations, composed of 35 players and their 24 coaches.
The program includes two intense weeks of training, some of which will be open to the public, team buildings as well as tactical and strategic meetings to define their game at the World Cup. Players will also play the game of interviews upon arrival and during public training sessions.
For New Caledonia Tourism, the exceptional arrival of the Qantas Wallabies is a great achievement. It is a true international showcase for the destination, highlighting the diversity of its reception facilities for many sectors of activity.
On the same subject