Marrakech now the capital of world yoga
From June 21 to 23, 2019, EPIC Yoga Festival will be THE unmissable yoga and culture event of the summer. This exceptional event brings together, through five unique transcendental gatherings, everything that stimulates our emotions and imagination.
These Master-classes Giant Yoga Fusion Fusion guided by international teachers will be accompanied by traditional local musicians, modern DJs, artists and performances committed to the development of Africa through yoga and the arts…. EPIC Yoga Festival is the successful union
and inspired by yoga, music and art for social development in Africa.
International Yoga Day – Since Friday, June 21, 2019 is the International Yoga Day, the yoga and the launch day of the EPIC yoga festival, the Om Yoga studio, located in the heart of the hotel Mövenpick from Marrakech, opens its doors to everyone, from 10am to 5pm on reservation.
The perfect opportunity to discover, or improve some of the most innovative and challenging yoga classes
trends of the moment in a relaxed atmosphere and in a place of uncontested delicacy.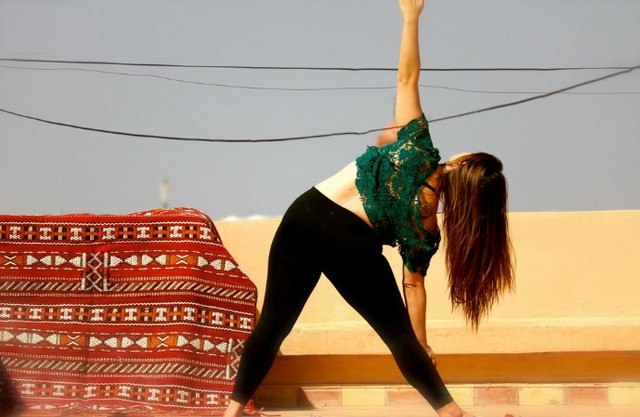 Master-classes Yoga Fusion – At the heart of EPIC Yoga Festival are 5 meetings transcendental and experimental, lasting 2 to 3 hours, organized in the open air on the large green areas of the El Maaden golf course and in the Royal Hall of the Palais des Marrakech Congress.
Each Masterclass is the result of a sharp artistic direction, mixing professors from international yoga to an eclectic selection of past and present musicians ranging from gnawas to DJs, singers and percussionists.
These Master-classes, which have the appearance of outstanding performance, are above all experiences unique multi-sensory.
An invitation to travel reinforced by different sensory devices such as video, tribal paintings, fire games, and many other artistic surprises remotely controlled by a partnership with MACAAL.
On the same subject