Lithuania, the cultural destination in 2019
Travelling to Lithuania is not only about visiting Eastern Europe, but also about going to the heart of the European continent! Lithuania is a multifaceted destination: combining avant-garde and ancestral traditions, the country hosts four UNESCO World Heritage sites – the historic centre of Vilnius, the Curonian Spit, the archaeological site of Kernavė and the geodesic arc of Struvė – and hosts many popular and artistic events each year celebrating Lithuanian art, culture and identity.
Celebration | Lithuanian National Day on 16 February 2019
February 16 is Lithuania's national holiday! The National Day commemorates the founding of the Lithuanian State, the signing of the Act of Independence and the adoption of the first Declaration of Independence in 1918. Each year, the date recalls the country's entry into the democratic era.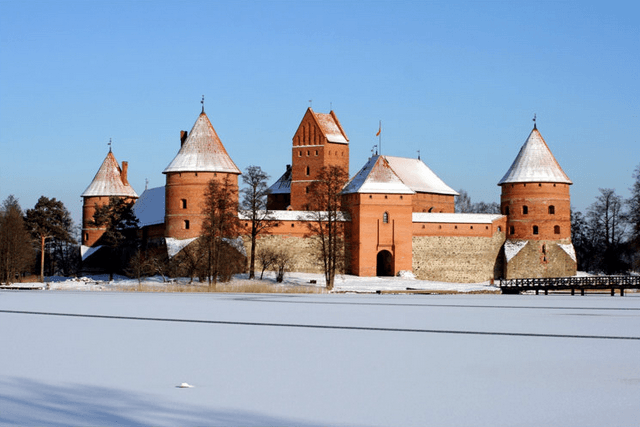 For history lovers, the celebration is an opportunity to travel to Lithuania for a cultural getaway to discover the country's thousand-year-old history!
The 3 sites to visit this year
Ideal for a cultural getaway, Lithuania is also with its nearly 0.5 hectares of forest per inhabitant, a recommended destination for a rejuvenating breakaway in the heart of unspoilt nature.
With nearly 30,000 rivers and 6,000 lakes, this country in the geographical centre of Europe has 5 national and 30 regional parks, offering many opportunities for outdoor recreation.
Between water excursions in Trakai, hikes through the Dzukija National Park, horse riding and bike rides along the Curonian Spit National Park: there is something for everyone!
1°/ Trakai: treasure of Lithuanian medieval history.
2°/The Curonian Spit: discovery of the Baltic coast.
3°/Dzūkija National Park: outdoor hiking.
On the same subject