Korea in their little shoes
South Korea last weekend hosted its first ever drag queen parade, a victory for equality activists in a country known for its conservatism on gender and sexuality issues.
Dozens of drag queens and drag kings marched Saturday through the streets of Itaewon, a Seoul suburb known for its nightlife and gay spots.
Wearing colorful costumes, sometimes perched on high heels, waving rainbow flags, they aroused the astonishment of onlookers, sometimes their encouragement.
Homosexuality is not illegal in South Korea. But many South Korean gays, lesbians and transsexuals are careful not to post themselves in public for fear of discrimination.
In the margins of Seoul's last gay pride in July 2017, police had to watch thousands of counter-demonstrators demanding that homosexuals repent of their sins.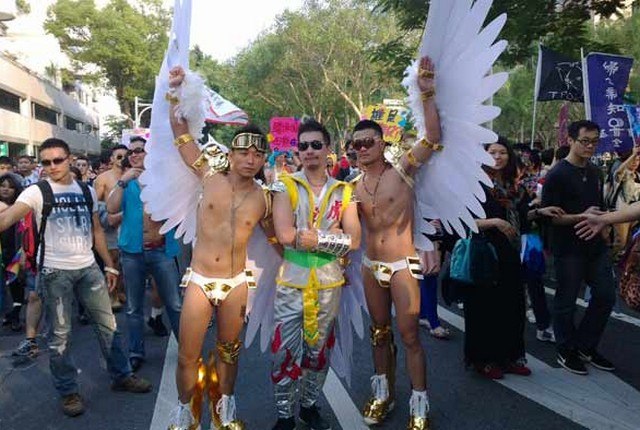 Even the new president Moon Jae-In, a former human rights lawyer from the centre-left, had caused an outcry before his election last year for saying he did not like homosexuality.
« In South Korea, human rights guarantees for sexual minorities are insufficient, » said Yang Heezy, organizer of the Seoul Drag Parade.
« This parade and other queer cultural events must be organized to focus attention on sexual minorities and help those who do not belong to these minorities learn more, » he adds.
One of the participants, whose drag queen name is Lola Bank, testifies to a form of euphoria in the crowd.
« Being able to be a drag queen in public is a huge moment in the history of queer acceptance in Korea, » says Lola, pulling her cigarette.
« I have always had difficulties with my masculinity and femininity. Dressing like a drag queen is a way of saying « Fuck you » to society, the way they expect me to behave as a man. »
On the same subject