Istanbul Airport, the new Turkish pride
On the occasion of the 95th anniversary of the founding of the Turkish Republic, the long-awaited new Istanbul Airport was named « Istanbul Airport » during the opening ceremony, officially inaugurated by the President of the Turkish Republic, Recep Tayyip Erdogan. With a capacity of 90 million passengers per year, the new Istanbul airport is expected to be one of the 5 busiest airports in the world and could eventually reach the top step of the podium.
Within 10 years, the airport's capacity should reach up to 200 million passengers per year, according to its future operator IGA.
It would then rank first among the most important airports in terms of capacity, according to the World Organisation of Airport Council International (ACI).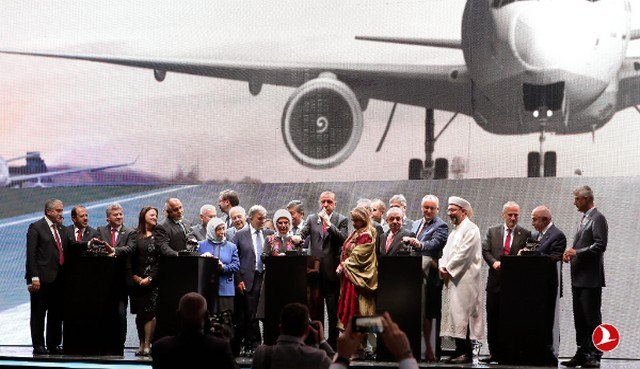 In 2017, Atlanta airport in the United States topped this ranking with 103.9 million passengers per year.
It was followed by Beijing (95.7 million), Dubai (88.2 million), Tokyo (85.4 million) and Los Angeles (84.5 million), according to ACI.
The European airports of London-Heathrow (78 million), Paris-Charles de Gaulle (69.4 million), Amsterdam (68.5 million), Frankfurt (64.5 million) and Istanbul (64.1 million) ranked seventh, tenth, eleventh, fourteenth and fifteenth respectively in ACI's ranking of the top 20 airports.
In 2017, airport air traffic growth in Turkey was 10.9% compared to the previous year, according to ACI Europe. In the first half of 2018, it jumped 15.7% compared to the first six months of 2017.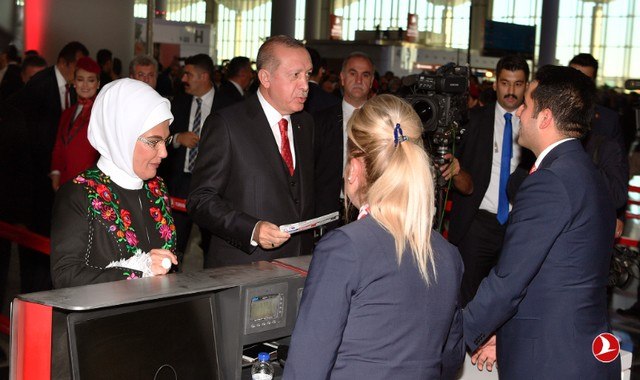 Istanbul Atatürk International Airport, which will be replaced by the new airport, welcomed nearly 64 million passengers in 2017, while Istanbul Sabiha Gocken International Airport welcomed 30 million.
The new airport is the first greenfield platform in Europe, i.e. built on a greenfield site, for nearly 20 years, » says ACI.
When the four phases of construction are completed, around 2028, this airport will have six runways and two terminals spread over a gigantic site of 76 km2, according to IGA.
The last airport built from scratch is Athens Eleftherios-Venizelos, which entered into service on 29 March 2001, following Munich on 17 May 1992.
The number of passengers worldwide is constantly growing. According to the latest projections of the International Air Transport Association (IATA), based on a growth estimate of 3.5% per year, it is expected to double in the next 20 years from $4.1 billion this year to $8.2 billion in 2037.
The Iata regularly sounds the alarm about the risks of airport congestion and calls on governments to invest quickly in infrastructure.
On the same subject