In Dubai, a little care in Gogo
Well-being trips to the Middle East and North Africa (MENA) are still clearly on the rise. Despite the security issue, some destinations are experiencing an unsuspected infatuation. Morocco or Tunisia are well known for these offers. But incredibly, Dubai has taken one of the top places in spas offers.
« The Arabian Travel Market » (ATM) in Dubai is a source of inspiration
For 21 years, ATM has been the major event for the MENA region.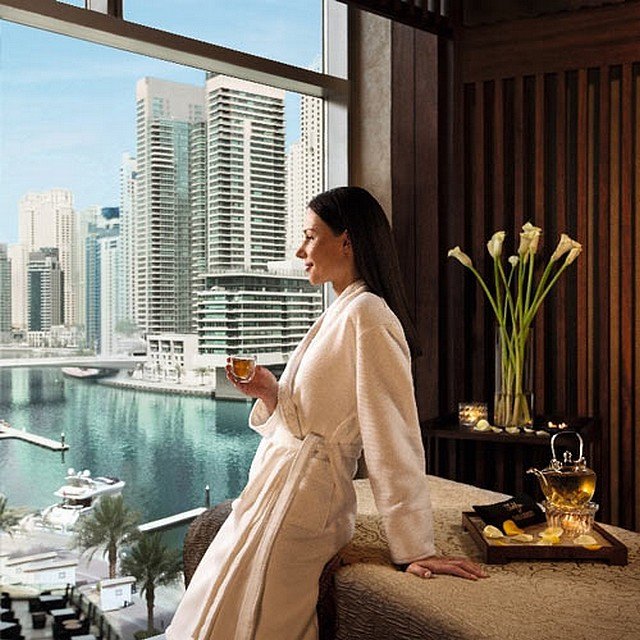 ATM started in 1994 at the » Dubai World Trade Centre  » with 52 nations, 300 exhibitors and 7000 trade visitors. 22 years later, ATM attracts 2,800 exhibitors from 86 countries and over 26,000 influential visitors.
The « Global Welness Institute » (GWI) presented trends and published data on growth and trends in the Middle East and North Africa (MENA) wellness tourism and spa market.
Despite security problems for countries such as Egypt, Israel, Jordan, Morocco and Tunisia, welfare tourism revenues in this region have increased by 6% per year (from $7.3 billion to $8.3 billion). These figures reflect the global trend.
But the MENA spa market has grown even faster: annual sales have grown from $1.7 billion to $2.1 billion, or 10% annual growth, five times faster than the average overall growth rate of 2%.
The MENA region, a unique tourist market
Globally, only 33% of wellness travel income comes from foreign tourists, but in the MENA region it is 68% of the market.
And the United Arab Emirates remains the central hub, with a wellness tourism market that is now double its nearest competitor (Morocco).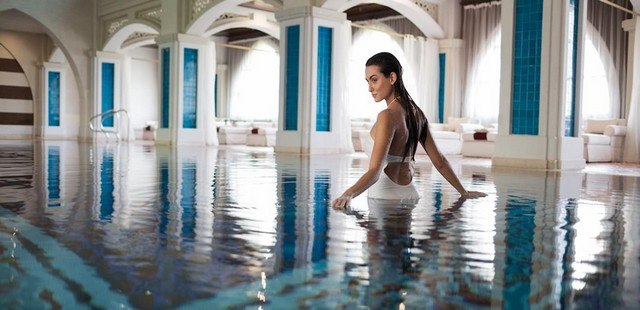 If Morocco is the country that welcomes the most tourists for body care, the United Arab Emirates manage to generate a much higher turnover. Dubai hosts many luxury establishments and fantastic spas
The UAE accounts for 35% of spa revenues in the entire MENA region.
There has been strong growth in the number of spas between 2013-2015, with the addition of 121 spas. It is now one of the top twenty spa markets in the world.
UAE are currently in 19th place. But they'll climb again.
Gogo care for Mrs. and Mr.!
For example, the Hotel Anatara in Dubai offers a deep sleep. It is a true relaxation retreat that includes wellness consultations, relaxing, soothing care, holistic practice and nutritious cooking.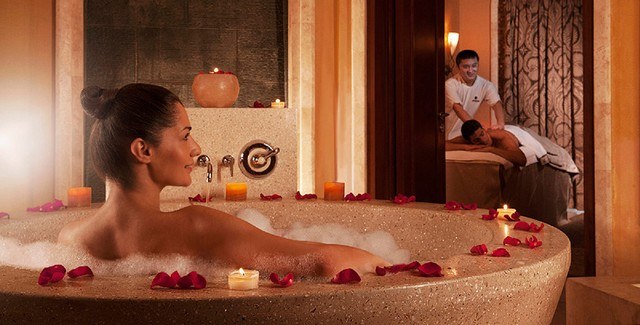 You will go to Talise Spa in Madinat Jumeirah. You're gonna fall in love with the outdoor pool. You will try the « Relax & Revive » package, which includes a 60-minute massage and a visit to the « AlphaSphere » multi-sensory room.
You will enjoy the Spa at the Downtown Dubai Palace. This Arab designed spa is very sophisticated. It houses a selection of lakeside cabanas, which offer a glamorous view of the Burj Khalifa, as well as the Dubai Fountain.
You will refresh your skin with the  One Desert Journey , a massage and facial that uses materials from the Middle East
(salts, sands or mint extracts from the whole region).
We could make a small collection of all the gifts present in Dubai.
Treatments that will be more based on local products
Both Tunisia and Morocco already offer treatments with local products. This is excellent because it is a growing trend. Clients demand unique care and authenticity.
You will therefore find products based on baobab, olibanum, camel milk, fruit from Sidra, teff (it is also a gluten-free cereal that could replace quinoa)…
As with any treatment or care, it is your responsibility to consult your doctor first. Moreover, very few insurances cover the costs of possible hospitalisation following cosmetic treatments abroad.
Serge Fabre
On the same subject