Illinois hurts the head
For a little over a year, the « Illinois Made » program, created to discover this authentic Midwestern state of the United States, presents companies, stores, restaurants and their managers who made a name for themselves very quickly. Thus, visitors have the opportunity to familiarize themselves with the people who make Illinois what it is today – a state steeped in history, but also rich in anecdotes and personalities. Today, we are interested in women entrepreneurs, because self-made women are also well represented in Illinois.
Abby Ancell has distinguished herself in a typically masculine field: the St. Paul Brewery. Nicholas Brewing Company in Du Quoin, southern Illinois, is one of the popular stops for visiting cyclists. In addition to delicious sandwiches and pizzas, there is also the excellent homemade beer. The brewery also shows its passion for cycling with bicycles artistically attached to the high ceilings.
https://www.enjoyillinois.com/travel-illinois/st-nicholas-brewing-co/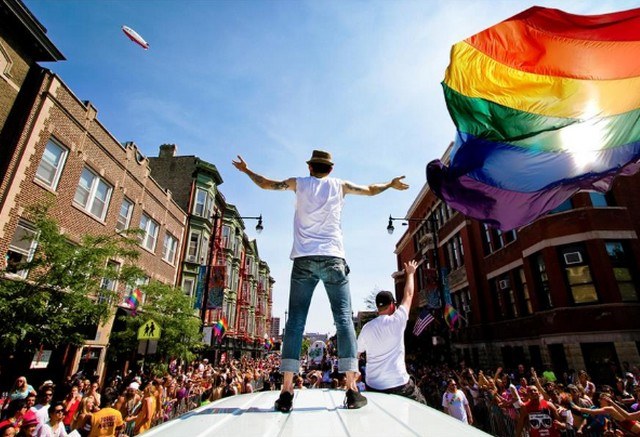 After hanging up her chef's hat, Chicago-born Jessica Oloroso visited Italy for a while, making what she calls « the best trip of her life. Back in Chicago, she set herself the task of creating the best ice of all time. So that's what you can find today at the Black Dog Gelato in Chicago. Unique flavours such as goat cheese, cashew nuts, sesame-figue chocolate chips or Mexican chocolate (this one is spicy!) will caress your taste buds. And we can only note the great success of the glacier: there are already two subsidiaries in the metropolis located on the shores of Lake Michigan.
https://www.enjoyillinois.com/travel-illinois/black-dog-gelato/
Here's a good tip for chocolate addicts: meet Sister Mary Ervin and Sara Miller at the Ethereal Confections chocolate factory. In the heart of the picturesque town of Woodstock, where the film « Un jour sans fin » was shot, the chocolate makers take care of the entire production process, « from the cocoa beans to the display case », and meticulously check every detail. This process sometimes includes trips to Central or South America to carefully select the cocoa beans intended, after fermentation and roasting, to make an exceptional chocolate. Also noteworthy: at Ethereal, tea and coffee, hand sorted, are equally unique and delicious.
https://www.enjoyillinois.com/travel-illinois/ethereal-confections/
On the same subject